By Olayinka Latona
OVER 100 persons recently benefitted from a free health care service that was organised by the The Pastor Eskor Mfon Foundation, PEM in collaboration with a non-governmental organis-ation charity focussed primarilly on preventive healthcare, Mass Medical Mission.
The outreach design-ed to bring healthcare to the doorsteps of the less privileged, according to the widow of Pastor Mfon  and founder of PEM, Mrs. Bimpe Eskor Mfon, was put together to mark the 11th anni-versary of the passage of her husband.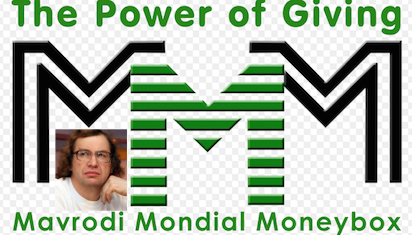 She explained that the foundation was inaugur-ated to continue with late Pastor Eskor Mfon's dreams of empowering a vibrant generation of emerging Nigeria's lead-ers.
In her words: "This year marks the 11th year anniversary of the death of my husband, and in celebrating what he stood for while he was alive, the Mass Medical Mission decided to collaborate with PEM to carry out cancer screen-ing and other medical tests.
"I am sure that at the end of this medical out-reach, people that would have died due to ignor-ance of their health status would be saved. Cancer, if not detected early can kill," she noted.
Narrating her exper-ience since the demise of her husband, Pastor Bimpe said: "God's grace has been sustaning me and God has been using people to encourage and bless us. Our father in the Lord, Pastor & Mrs Enoch Adeboye, RCCG, City of David, the Osinlulu family, my children and a host of others have been so wonderful to me and the foundation.
"Little by little, God has been helping me and though the economy has battered us here and here, we are still st-anding," she maintain-ed.
The Secretary of Mass Medical Mission, Dr. Abia Nzelu said to prevent further rise in the pre-valence of cancer, the organisation has emb-arked on awareness at the grassroots levels.
The event saw women of different age groups in the community being screened for breast and cervical cancer, while those aged 40 and abo-ve received free mam-mogram.