By  Dayo Johnson
AKURE—MEMBERS of the Ondo State House of Assembly, Tuesday, impeached the deputy speaker, Mr. Iroju Ogundeji for allegedly working at variance with the Speaker.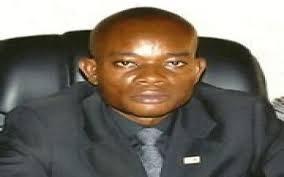 The motion for Ogundeji's impeachment was moved by Mr. Fatai Olotu from Akoko Northeast constituency and supported by Mr. Malachi Coker Adeniyi Emmanuel of Ilaje constituency (II).
He was immediately replaced with Hon Bimbo Fajolu of Ile-Oluji/Oke-Igbo constituency and has been sworn-in.
The sack of Ogundeji was a sequel to the power play between him and the speaker Bamidele Oloyelogun.
Vanguard  learned that the lawmakers, in an impeachment notice, signed by 18 out of the 26 members accused Iroju of working at variance with the Speaker.
While moving the motion for Iroju's sack, Olotu said: "Such a frosty relationship between the office of the Speaker and his Deputy is not in the interest of members.  The office of the Speaker is an exalted one that must be respected."
Corroborating Olotu's position, Mr. Olajide Sunday, who seconded the motion for impeachment, maintained that the 18 lawmakers who signed the impeachment notice were convinced that working at cross purposes by the Speaker and the Deputy would not bring the desired democratic dividends  to the people.
Following the secondment of the motion,  the Speaker called for a voice vote and members were unanimous in their call for the impeachment of Iroju.
Thereafter,  Mr. Abimbola Fajolu was nominated  as Deputy Speaker  by Mr. Isreal Olajide and seconded by a former speaker Jumoke Akindele.
The sacked deputy speaker, who was present at the plenary, later walked out of the Chambers and declined comment.