By Samuel Oyadongha & Emem Idio
YENAGOA— Bayelsa State Commissioner of Police, Mr Don Awunah, has set up an investigation team headed by as Assistant Commissioner of Police to conduct a thorough inquiry with a view to unmasking the armed persons whose premeditated action and orchestrated violence triggered the crisis that caused destruction of property and temporarily disrupted the peace of Amassoma town.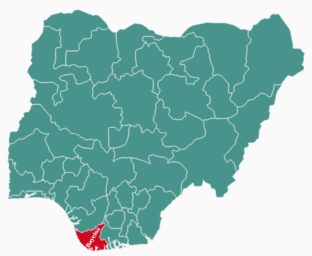 Meanwhile, the Civil Liberties Organisation, CLO, Bayelsa State chapter, says its fact finding team on the Amassoma unrest had concluded its investigation and would soon make public its report.
CLO chairman in Bayelsa State, Chief Nengi James, who disclosed this yesterday in Yenagoa, said the organisation was mainly concerned about human rights abuses and alleged killings, adding that the report would determine the organisation's next line of action.
In a statement yesterday in Yenagoa, the spokesperson of the state Police Command, Asinim Butswat, said: "The preliminary investigation conducted into the labour dispute between Niger Delta University, NDU  authority and the non-academic staff union over interpretations of the Bayelsa State Government public service reforms indicates that the violence witnessed in the course of police peaceful intervention was a direct aftermath of infiltration of Amassoma community and its environs by unidentified armed men from outside the university town, who were firing sporadically across the town."