John Ogah, an illegal Nigerian migrant adjudged a hero after foiling a robbery at an Italian shop, has been baptised by Pope Francis.
In September 2017, Ogah earned the admiration of many after he confronted a robber who had stolen some money from a supermarket located in Rome's Centocelle neighbourhood.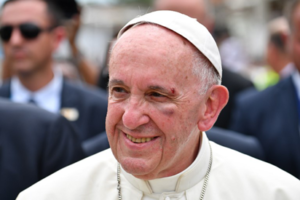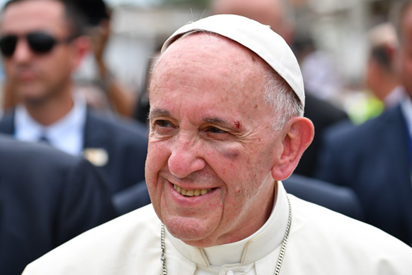 The 31-year-old left Nigeria for Libya in 2014, while attempting to escape a criminal gang that wanted to recruit him.
He later found his way to Italy and after his request for asylum was rejected in 2016, he decided to stay on as an undocumented migrant.
As what had become his normal routine, he was outside the supermarket begging for money when a masked thief armed with a meat cleaver tried to escape with €400 he had stolen from the supermarket's cashiers.
Ogah confronted him with bare hands and wrestled him down till the Police arrived.
"I wouldn't have cared if he had killed me that day; what he did was not good," John told the BBC.
He later got three jobs offers after the incident and was able to secure an Italian residence permit with Police help.
As part of Easter service at the Vatican, he was baptised by the Pope alongside seven others from across the world.
"To be baptised by the Pope means a great future and a great blessing," he told BBC.