By Vincent Ujumadu
Awka- THE former Vice Chancellor of Michael University of Agriculture, Umudike, Abia State, Professor Ikenna Onyido yesterday took a swipe at the Nigerian university system, saying that mediocrity had enveloped the ivory tower in the country.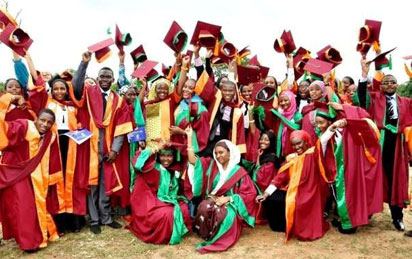 In a keynote address he delivered at the 55th meeting of the committee of deans of Postgraduate schools in Nigerian universities at Nnamdi Azikiwe University, Awka, Onyido, who is currently the director, Center for Sustainable Development at UNIZIK, identified underfunding as contributing to the unfortunate incident, thereby relegating excellence to the background in many of the nation's ivory tower.
He said: "Everything we do in the university is rooted in academic culture and tradition, which is universal to the global university community in scope and practice. The enthronement of excellence and meritocracy as the guiding principles for the conduct of university affairs is derived from academic culture and tradition.
"In fact, this culture transmits the DNA of universities, which transmit norms for conduct and behavior from one generation of university community to another. This was how it happened in our own time.
"But the whole business of mentorship has broken down completely in the Nigerian university system, such that senior academics have no interest in mentoring their younger colleagues.
"On the other, the young academics feel they have absolutely no need for mentoring, so the university system is filled with discrete individuals with a multiplicity of orientations because no organic bonding, which is provided by academic culture and tradition, has taken place. It is for this that the university system is now burdened by a significant amount of mediocrity."
"A very troubling phenomenon is the wholesale importation of the toxic values from the larger Nigerian society into the Nigerian university system, and the domestication thereof.
"In the larger Nigerian society, everything and anything is possible. This negative philosophy has been adopted in our system and I talk about our public universities where I have spent more than 40 years of my life.
"This is why vices such as cultism, extortion, sale and use of narcotics, prostitution, sexual harassment, sex and money for marks and grades (which has been given the nomenclature of 'sorting'), sale of hand-outs and books where students are forced to buy these and some of the books don't even qualify as books, examination malpractices, admission racketeering, absenteeism, lecturers with multiple teaching jobs in the name of adjunct lectureship/professorship, plagiarism."
According to him, research in universities the world over revolves around professors, regretting that the way professors were made in some of the country's universities these days was nothing short of pure magic.
Vice chancellor of Nnamdi Azikiwe University, Professor Joseph Ahaneku said there was need to standardize admission procedure into postgraduate schools in Nigeria, adding that there was also the need to set a bench mark for such admission.
He said: "It is embarrassing what we see in the system these days. Postgraduate degrees should not be given as a compromise because it is not a must that every registered student must have a postgraduate degree.
"We are the ones that can take Nigeria to another level and we can only achieve that by producing the best in the universities. We should therefore go back to our universities and do the needful."
No fewer than 60 deans of postgraduate schools and provost of colleges in the universities are attending the three -day conference.