Chelsea coach, Antonio Conte has cautioned football enthusiasts not bring his differences with rival coach, Jose Mourinho into the FA Cup final.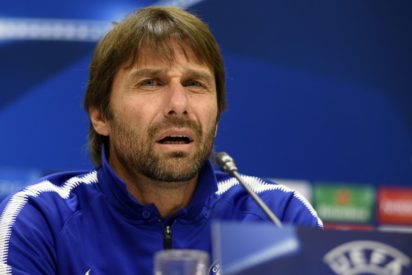 Chelsea set up a final clash with Manchester United and Conte observed that the game was not about him and Mourinho.
"With Jose, we have clarified the situation," Conte said. "This is the most important thing. There is not a problem between him and I. I think this final is a game between two great teams: Manchester United and Chelsea.
"We are talking about two managers with strong characters, and two winners. When in your mind and your heart and your blood there is the will to win, for sure, we want to try to win this trophy. The same way Manchester United want to do this.
"I have great respect for United's story, for Mourinho's story. They have the same respect, I think, for Chelsea's story and my story."
Conte did, however, suggest that United and Mourinho will be under more pressure to lift the FA Cup at Wembley next month.
"For sure, in my mind, I can tell you that we played last season in the final and arrived as favourites against Arsenal," he added. "This season, we are arriving not as favourites. But, as you know very well, we lost the final despite being favourites in my mind."
Speaking on the game Jose Mourinho said his critics will kill him if he fails to win.