By Emeka Obasi
Dead men do not see, that explains why Alhaji Umaru Abdurrahman Dikko is apparently unaware of happenings in the country today especially one big inexplicable mind game between two men who were fingered in his abduction 34 years ago.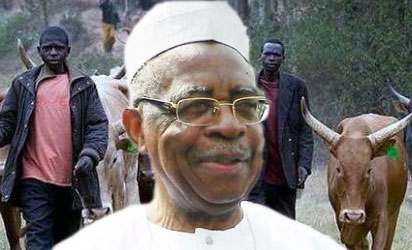 Dikko was kidnapped in London by operatives of the Israeli secret service, MOSSAD, backed by the government of Maj. Gen. Muhammadu Buhari who was Nigeria's military ruler at the time. It took the wits of a young British Customs officer, Charles David Morrow, to foil the move.
As minister of Transport under the Shehu Shagari government, Dikko, had stepped on many big toes. Former Army Chief, Gen. Yakubu Danjuma, was affected in the Niger Delta. When the President moved Dikko to the Special Duties Ministry, he seemed to have become even more powerful.
According to him, the problem with Danjuma began when the ban on politics was lifted by General Olusegun Obasanjo and of the six parties registered, Dikko, joined the National Party of Nigeria[NPN]. Danjuma was alleged to have told the politician that the NPN would not win the presidential elections. Of course, the party did.
There was the impression that Dikko's problem with Buhari could have started in the Second Republic when the former worked for the creation of another state from Kaduna State, which meant excising Katsina from the old state. That did not go down well with the latter.
Dikko, was smart from cradle. With a First Class degree in Mathematics from Birkbeck College, University of London, he veered into journalism working with the British Broadcasting Service[BBC]. Buhari was also in the United Kingdom but chose the military through Mons Officers Cadet School, Aldershot.
When Gen. Yakubu Gowon balkanized the nation into 12 states, Buhari and Umaru Dikko found themselves in North Central State, governed by Maj. Abba Kyari, a Kanuri Artillery officer. Dikko was from Wamba, near Zaria, Buhari's hometown is Daura, both men, Fulani.
Kyari picked Dikko, 31, as Commissioner for Finance in 1967.Lt. Buhari,24, was gearing up for the Civil War and his first posting was in the frontlines around Enugu-Nsukka under the First Infantry Division, commanded by Lt.Col. Mohammed Shuwa, another Kanuri man.
Dikko and Buhari are Fulani, Danjuma is Jukun, from Takum. Infact, Dikko boasted that he was not just an ordinary Fulani but a descendant of Sheik Uthman Dan Fodio, the jihadist. Many thought the mathematician was so full of himself. When political power was added to the swashbuckling nature, probably a few individuals wanted to check him.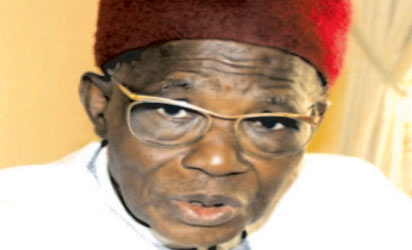 Those who finally sacked President Shagari were majorly his Fulani kinsmen. They included such young officers as Majors Mustapha Haruna Jokolo, Sambo Dasuki, Abdul Mumini Aminu, Abubakar Dangiwa Umar and Lawan Gwadabe. And who was to benefit from the coup?
Maj. Gen. Buhari, the one who irked Dikko by not listening to the Commander-in-Chief as he marched to Ndjamena, the Chadian capital in the bid to teach that country an evergreen military lesson for invading Nigeria in 1983. Buhari was in Jos as General Officer Commanding, Third division, when he was chosen as a Head of State.
It was ironical. The night they struck, December 31, 1983, was Dikko's 47th birthday. It is difficult to believe that Buhari chose that date because he was not part of the plot, in the first place. Buhari and Dikko are December children. The general was born on December 17.
Dikko was not comfortable. He disappeared to the UK, through the now famous NADECO route, Benin Republic, along with his Private Secretary Elizabeth Hayes. They journeyed to Togo and took a flight from Lome. Hayes would later save his life. She would also become Mrs Dikko.
The Buhari government was not comfortable with the flight to London. Dikko did not keep his mouth shut either. He mounted a strong campaign against the Beret Boys. Minister of Information, Group Captain Emeka Omeruah, told the media that the former Transport minister stole in billions, without mentioning the currency. The official charge was one billion dollars.
Many years after the failed kidnap, Jokolo told the world that the plot had the hand of Danjuma and the seal of
Buhari. He could have been in the know because, Jokolo, who was later to become the Emir of Gwandu, ended up as Buhari's Aide de Camp after the December 31, 1983 coup.
It was strange that although there were no diplomatic ties with Israel, the Nigerian government involved MOSSAD. Jokolo gave it to Danjuma, who would later deny this in 2001, at the Justice Chukwudifu Oputa led Human Rights Violation Investigations Commission.
Perfectly executed, it was. Ex-MOSSAD officer, Alexander Barak, was picked for the job. He got in touch with Dr. Lev-Arie Shapiro in Jerusalem and Felix Abitbol. A Nigerian retired Military Intelligence agent, Maj.Mohammed Yusuf was involved. He drove a van to Dikko's 48 Porchester crib, in Bayswater, London.
Dikko was abducted and whisked away. They tranquillized him, moved and shackled him to a crate with Shapiro as his 'room mate', just to make sure he did not give up and drove him straight to Stansted Airport, 64 Kilometres North of London. Not Gatwick, not Heathrow.
Another crate contained the other kidnappers. Both crates were tagged as Diplomatic bags. The import was that they would not go through thorough customs check. Miss Hayes had alerted the Police and they swung into action. Morrow saved the day, for Dikko was almost gone.
The Nigeria High Commission headed by Maj. Gen. Anthony Haladu Hananiya, played a huge role. Two diplomats, Okon Edet and Peter Ayodele, were active participants. A Nigeria Airways Boeing 707 flight was ready at the cargo terminal. Group Captain Bernard Banfa made sure of that. All four who tried to abduct Dikko were arrested and jailed.
Dikko died in 2014.Today, Danjuma is not happy with President Buhari, because herdsmen are killing Jukun villagers. Dikko made up with Danjuma before death. I wonder how the dead feels in his grave. If only he could see.