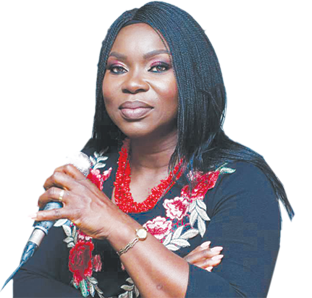 •Clara Rufai
By Naomi Tenebe
Shine Vision is soaring higher into new expressions and also sharing the vision, ideology and personal brilliance coaching with the world.
Speaking with Vanguard during the launch of Shine Vision, the founder, Clara Rufai said that Shine Vision was something that was born in her spirit many years ago.
"The whole intent is that anyone who wants to shine should be given everything they need to shine – the tool kit, blueprint and strategy tips. I would be building a one-stop portal for this purpose.
She said: "As a Nigerian, it is important to give back to my community; that is why I started from my state of origin in Nigeria." She revealed that there would be more opportunities for people who wish to participate in an upcoming event in Port Harcourt in June where the platform would be able to provide them with  digital products, trainings, coaching and mentoring group and also one-on-one coaching.
She said she is very particular about women, adding that "as a woman, you should remember that if you are shining your daughter, other girls around you would be able to look up to you and have the desire to shine.