By Bruce Tajinere Ijirigho, Ph.D. ex international.
The Nigerian sports industry has grown in recent years but we are still at the tip of the iceberg.
There are vast opportunities and rewards awaiting the courageous and resourceful sports entrepreneurs in our midst. However, our national source of shame and disgrace is the poor performance of our sportsmen and women at the Olympic Games and other major international competitions. A major contributor to this mess is that sports loving state governors (especially in the south south) doled out huge sums for sports development but the sports helmsmen used the scarce resources to buy athletes for national sports festivals and other competitions to impress their governors with easy victories rather than implement programs across the state that are designed to discover athletes at a young age, train, monitor, properly care for and groom them into international stars. Without the knowledge and expertise to do the right thing, the helmsmen did what they considered their best. They cannot be expected to deliver what they do not have. Such cheap buying of spent athletes from USA in recent years has contributed to the near collapse of athletics in Nigeria today. Something has to give!!
Kima Sports, Liyel Imoke and Cross River State
From December 2009 to October 2015, our company, Kima Inc., (KimaSports) implemented a Comprehensive Sports Development Program (CSDP) for Cross River State (CRS) that achieved great results within a short time span. That program should be adopted as the model for grassroots sports development in Nigeria as we move forward. The CSDP was the brainchild of then Governor of CRS, Senator Liyel Imoke, a man of clear vision and conviction, a great lover of youth and sports, and the man who provided the resources and political support for its success. Governor Imoke spearheaded a successful revolution in Nigerian sports and out-performed all the other state governors of this federation in sports development during the previous political dispensation in terms of results achieved (not amount of money spent) but was never acknowledged or recognized because he didn't believe in making noise over his achievements.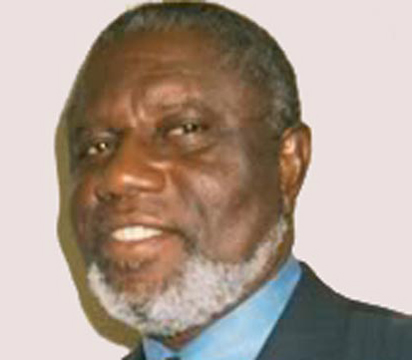 During his tenure, Calabar was the center stage and preferred destination for all national sporting activities. This was his deliberate plan. All the Super Eagles matches during his tenure were played in Calabar. He camped and nurtured the Nigerian U-17 national team in Calabar throughout the campaign that led them to eventually winning the World Cup in 2013 at the UAE. He hosted the flagship competition of the Athletics Federation of Nigeria (AFN) for six years and sponsored the event to the tune of 250 million Naira for five of the six years. He completed a modern, state of the art stadium in Ikom for the central senatorial district, and made sure that the Ogoja stadium had reached an advanced stage of construction before leaving office. He always insisted that "the children must be provided with state of the art facilities and equipment if we expect them to succeed all the way to the world stage". To buttress his strong belief in that statement, he ordered and took delivery of world class equipment for the Calabar stadium and for establishing the six secondary schools designated as centers for sports and academic excellence across the state. With these equipment installed, the six schools would be better equipped than eighty percent of the state stadia in this country (especially in athletics, boxing and weightlifting). All athletes discovered during our numerous competitions in and out of the state were to be sent to these boarding schools on full scholarship and nurtured to stardom under the supervision of trained expert coaches who were already being groomed. With the complete implementation of his plan, no state would have come near CRS in any national competition and there would have been a steady supply of top athletes from CRS to represent and win medals for Nigeria in international competition. Despite these lofty plans and successes, the program was allowed to die prematurely at its peak in 2015, to the chagrin of thousands of children and their parents who were already beneficiaries and enjoying the success of the program.
Stakeholders' report on sports
The Federal Ministry of Youth and Sports Development was aware of the existence of this program because it was already three years in existence and the only one of its kind in Nigeria when President Goodluck Ebele Jonathan convened a conference of sports stakeholders in Aso Rock, in 2012, to find solutions to the problem of sports in Nigeria, after our national team was disgraced out of the 2012 Olympic Games without a single medal. The final recommendation in the report of that conference was that Nigeria should go back to the drawing board and do exactly what CRS was already doing.
Since 2015 when the program died, not the Federal Ministry of Sports or anyone has cared to ask CRS why the program is no longer in existence and dialogue with Governor Ben Ayade on how to ensure that it continues to grow stronger and produce champions for Nigeria. Yet, over 200 million naira worth of equipment are rotting away in storage as you read this and the centers for sports excellence which should be the assembly line for producing young champions for Nigeria have not taken off. Where is the continuity of programs with change in government, especially with successful programs that enhance the image of our country and the pride of our people around the world. Where is it? Do we really care about this country or is the giant of Africa with over 186 million people just satisfied lagging behind South Africa, Jamaica, Kenya, Ethiopia, Botswana and other smaller countries in sports? Next month, Nigeria is sending a very weak national team (except wrestling) to the Commonwealth Games. The results will not be pretty for us. After another disgraceful showing and return, we will go back to business as usual. We have shamelessly become numb to failure and disgrace. This is not who we are…
Catchment Areas and results
The CSDP was anchored in the primary and secondary school system and was implemented by some of the best coaches in the world. During the first year of the program, CRS climbed from 10th place in 2009, (prior to CSDP) to 6th place in 2010, at the National School Sports Festival (NSSF). At the NSSF 2011, CRS emerged first place and national champions for the first time in the history of the state. From 2011 to 2015, CRS won the NSSF for four consecutive years and are the current defending champions. CRS won the South South Athletics Championship every year from its inception in 2011 to its end in 2015. CRS has the second best team overall in Nigerian elite athletics today. CRS had the best junior team in athletics, boxing, weight lifting and swimming in Nigeria from 2011 to 2015. Since 2010, athletes from this program have represented Nigeria in various sports and at all levels of international competition where they won gold, silver and bronze medals in the process. In 2013, four swimmers from this program represented Nigeria and won 14 gold medals at the Africa Zone II Junior swimming championship in Akure. Also in 2013, six program athletes represented Nigeria at the African Youth Athletics Championship and won three Gold medals. Two represented Nigeria in the International Association of Athletics Federations (IAAF) Youth World Championships in 2013. In 2014, three athletes represented Nigeria at the African Junior Championship and won two Gold and one Silver medal. Two athletes (Blessing Odion Ofonime and Edoki Imeh) represented Nigeria at the IAAF World Junior Championships in 2014.
Defection of athletes
Blessing Odion an athlete from this program ( now representing Bahrain following neglect in Nigeria) won the 200 meters women gold medal at the IAAF U-20 championship in 2016. Two female athletes (Mercy Ntiaobong and Endurance Essien) from this program were 6th and 8th positions in the 100 meters in that same IAAF championship in 2016. Four athletes from this program participated in the Olympic Games in 2016. Since 2011, Patience George Okon, a star athlete from this program has been a permanent member of the Nigerian Elite athletics team. She has won numerous medals for Nigeria at the African, Commonwealth and other World competitions.
Since 2010, over 35 athletes from this program have been admitted into Nigerian universities with full scholarship from program funds. Kimasports obtained admission with full scholarship for four of its athletes who are currently studying and pursuing their athletics careers in U.S. universities. Three program athletes left Nigeria in January 2015 and are currently representing Bahrain around the world in international competitions.
The success of this program has demonstrated that great success can be achieved in sports with limited resources, passionate and purposeful leadership, and the meticulous implementation of a success proven plan of action that is centered on the athletes themselves.
The relevant question at this juncture for any right thinking Nigerian who truly loves this country should be; how did you achieve this much within such a short time and how can we implement this model in more states or nationally?
My vision
My desire and contribution is to provide leadership to implement this model program in several states of Nigeria. I am convinced beyond reasonable doubt, that within eight to ten years from its inception (if not less), the Nigerian national anthem will be played at the Olympic Games and other World competitions. Our sports will rise to a dominant position at the African level in a much shorter time and Nigeria's image would receive a much needed boost around the world.
Don't forget that sports is now a major employment opportunity for the youths as well as a human capacity building initiative. Our experience confirms that this program did divert the attention of the youths from restiveness to constructive activities that guarantee a prosperous future for them and their families. Lagos, Delta, Edo, Rivers and the Unity School System are my initial targets. With these state governors and the private sector behind the program, there should be no limits to our success. Can you imagine what can happen for Nigeria and her youths if Governors Ambode, Okowa, Obaseki and Wike were to take on this project? Nothing but great things will happen. Would someone please bring this story to the attention of the governors or simply take me to them.