By Emman Ovuakporie
ABUJA—THE House of Representatives adhoc committee investigating operations of Treasury Single Account, TSA, yesterday, ordered the management of a bank (names withheld) to produce a presidential approval authorising it to hold $4.9 million and N1.1 billion belonging to Ministry of Environment.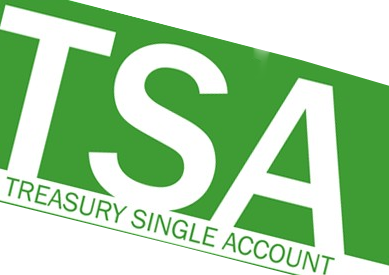 The committee, chaired by Nuhu Danburam (APC, Kano), had raised observation as to why the said amounts would be held by the bank, despite government's TSA policy.
The Reps in session asked to know the status of N5.9 billion said to be held by the bank on behalf of Nigerian National Petroleum Corporation, NNPC, for its Joint Venture operations.
In his response, Chief Executive Officer of the bank said the ministry's account had N1.1 billion and $4.9 million respectively.
He told the panel that the status of the account remained the same and that the bank had authorisation to operate the account, which was why the money was not in the TSA.
Probed further on the approval, he said the bank got letters from Ministry of Environment, stating the President's approval to open an account with a commercial bank for RPEB.
He quoted the letter's serial number as: "Sh/A/1460, signed by Chief of Staff to the President and another letter from the Ministry of Environment to the President asking for approval for the operation of the account by the bank.
He said in total, the bank had four different letters dealing with the issue of authorisation on the account.
The lawmakers asked for the second time if there was any attachment dealing with the President's approval, saying it had no business with what the ministry wrote to the President and what the Chief of Staff wrote to the ministry.
It, therefore, gave the bank till Tuesday, April 3, to produce the said presidential approval.