By Peter Egwuatu
A fresh twist in the aborted USD1 billion deal between Unity Bank Plc and Milost Global Inc of United States of America, surfaced, yesterday as the Nigerian Stock Exchange, NSE, commences investigations into the controversy.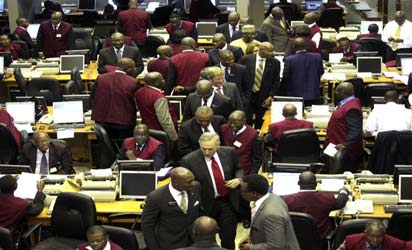 A source close to the Exchange hinted  Vanguard  that while more facts are being pulled together by the investigating team, the NSE has summoned the parties involved including Unity Bank which appeared before it yesterday while Milost Global is set to appear on a later date.
Also the source hinted that the Economic and Financial Crimes Commissions, EFCC, involvement in the investigations is on the card following the undercover aspects of the deal that could tarnish Nigeria's investment climate integrity.
Meanwhile, under the NSE's preliminary inquiry, Unity Bank said they had no agreement whatsoever  with Milost  Global Inc for the acquisition of a 60 percent  stake in the bank.
This was coming at the backdrop of some documents sited by Vanguard  purportedly alluding to the existence of a deal on the transaction.
Apparently referring to the documents, the Chief Financial Officer of Unity Bank, Mr. Ebenezer Kolawole, stated: "The "Term Sheet" dated September 4, 2017 said to have been executed was a "proposal" submitted by Milost Global Inc. for discussion purposes only and not a commitment by the parties. No definitive documentation governing the proposed financing was executed."
He further explained that Milost Global Inc is one of the prospective investors introduced to the bank by a local entity called Mayo BV.
He said: "It is not unusual that this introduction and expression of interests would involve some level of preliminary discussions and exchange of nonbinding documentary communications between the intending parties towards establishing mutual foundation on which the transaction contemplated will be initiated.
"It is in relation to the preliminary discussions that courtesy visits were exchanged between representatives of  Milost and the bank in 2017 and early 2018. The bank's Managing Director/CEO was in New York in October 2017 for other engagements and decided to visit Milost and verify the firm's address as well as put a face to the officers of Milost that have been engaging the Bank via telephone and emails."