— as gas suppliers call for appropriate pricing framework
By Prince Okafor
DESPITE the fact that the nation's natural gas reserves rose by 4.067 trillion cubic feet (tcf) from 187.998tcf in 2014 to 192.065tcf in 2015, the power sector continues to suffer various setbacks as it recorded 230 systems breakdown or collapses in eight years.
System collapse is the process by which the series of events accompanying voltage instability leads to a blackout or abnormally low voltages in a significant part of the power system.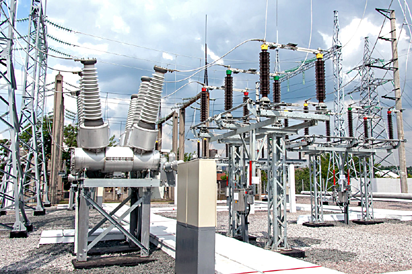 Investigation by Vanguard showed that the development was fuelled by limited distribution infrastructure, insufficient gas supply, inadequate transmission facilities and unstable water level.
A breakdown showed that Nigeria recorded a total of 42 systems breakdown (highest) in 2010, of which 22 were total, while 20 were partial in nature.
The breakdown were recorded between 2011 and 2015, but the number of system collapse rose to 28, 24 in 2016 and 2017 respectively before hitting six in the first two months of 2018.
Expectedly, these frequent breakdowns have constrained the nation's capacity to generate power for transmission and distribution.
For instance, 21 out of the 29 generating companies, GENCOs in the country, generated 3,463 megawatts (MW) of electricity last Thursday, as against 3,962mw recorded the previous day.
According to the Daily Operational Report, the GENCOs sent out 3,899mw of electricity to the Transmission Company of Nigeria, TCN, on the same day. Shiroro, Sapele, Alaoji National Independent Power Plant, NIPP, Olorunsogo NIPP, Ibom Power ASCO, A.E.S, Azura-Edo Independent Power Plant, IPP, Paras Energy, were unavailable to send energy to the TCN.
The report indicated that Shiroro Power Station has been shut down since February 20, due to flood problem, with seven thermal plants left idle by gas constraints and other issues. The fire outbreak that occurred on January 2 has consequently affected the Olorunsogo NIPP with a capacity to produce 676MW from functioning normally.
It will be recalled that the Nigerian Gas Processing and Transportation Company reported the fire on January 2, saying it would need to shut down supply to power stations, including Egbin- 1,320MW, Olorunsogo NIPP- 676MW, Olorunsogo – 338MW, Omotosho NIPP – 450MW, Omotosho – 338 MW and Paras – 60MW power plants.
GENCOs sue FG
Meanwhile, many GENCOs have attributed the poor state of the sector to lack of funds, especially as the government has not yet paid their N1.0 trillion debt. A few days ago, 13 GENCOs had sued the Federal Government for giving preferential treatment to two competitors – (Azura Power West Africa Limited and Accugas Limited) in a bid to harm the affairs of others.
DISCOs' defence
The Electricity Distribution Companies, DISCOs said that they have not been able to provide adequate and stable electricity to consumers because of inappropriate pricing of electricity in Nigeria. Consequently, they argued that they have not been able to provide adequate facilities, including transformers, cables and prepaid meters.
Consumers lament
Residents of Ago Palace Way, Lagos State, have expressed sadness over prolonged load shedding by Eko Electricity Distribution Company, EKEDC, in the area. Many residents operating various businesses informed Vanguard that the outage had negatively affected economic activities in the area. According to Mr. Akeem Suleiman, a welder, the power outage had crippled his business.
"It is so painful that you come to work, in one week you only enjoy electricity for just four hours within the period..
"Lack of electricity supply in Ago Palace Way has crippled my business because I cannot afford to buy diesel on daily basis. I have resolved to use my tricycle to carry passengers to make ends meet, rather than keep waiting for EKEDC to supply power." Also, residents of Nkpor in Anambra State, have lamented the intermittent power supply by the Enugu Electricity Distribution Company, EEDC.
Gas pricing
The gas suppliers who deliver commercial gas to the GENCOs also complain that the business is not profitable in Nigeria. The Chief Executive Officer of Seplat Petroleum Development Company, Austin Avuru, stated: "We have spent four years now struggling with the right pricing framework both from gas to power, to the electricity itself, that whole chain so that it can hold itself.
"Ivory Coast has got it right from gas to power to the power challenge itself. The minister of Power, Works and Housing, Mr. Babatunde Fashola, almost attempted to go into market tariff for electricity, but since election is less than 12 months, that means it cannot be achieved. "We still don't have the tariff that can generate the revenue from electricity that can hold the whole chain and pay for electricity and gas. These are the framework government should be emphasising on and not just the framework for rent collection and distribution."
Buhari's promise
The President, Muhammadu Buhari, had in his New Year message said that: "Several moribund projects have been revived. Repairs of Afam Power Station added 110MW in 2017 and another 240MW will be added this year through a private investment partnership.
"Katsina Power Project is now being tested and producing 10MW of power from wind for the first time in Nigeria. It should be fully operational this year.
"The Zungeru 700MW Hydroelectric Power Project, stalled by court cases is due for completion in 2019. The transmission and other requirements to operate the 30MW Gurara Phase 1 Hydroelectric Plant, the 40MW Kashimbilla Hydroelectric Plant and the 215 MW Kaduna Gas/LPG/Diesel Power Plant will also be completed this year."