By Festus Ahon
Mr. Crusoe Osagie, Special Adviser, Media and Communication to Governor Obaseki, in this interview, responds to the issues raised by Chief Dan Orbih on the creation of 200,000 jobs and the distribution of rice to IDPs in Edo State.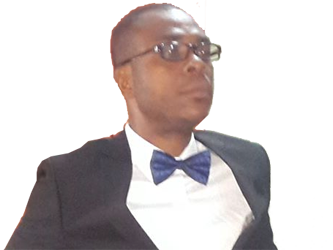 What is your reaction to the claim by Chief Dan Orbih that the government received 6,882 bags of rice from the Federal Government but that your government presented about 1,000 bags in December as its own to the IDPs and another 1,000 plus bags in February?
That allegation is completely false. There is a very elaborate process that led to the release and distribution of the rice to the displaced persons. There was an allocation of 6,000 plus bags of rice; that was an allocation document. After that allocation was made, it was directed that we should go to the various ports in the country to retrieve the items. For Edo State, the allocation was 6,000 plus bags of rice on paper, then 76 cartons of vegetable oil allocated on paper, 100 bags of shoes allocated on paper and then another 20 pairs of shoes allocated on paper. One of the ports Edo State was to collect its allocation was Owerri Port which was to have the bulk of the rice allocated. When Edo State got there, and when they opened the storage, where the rice was supposed to be, they found that a large portion of the rice allocated from Abuja – 2,182 bags in Owerri Port were already bad. We could not receive rice that was already bad and unusable, so the Customs now reissued another document stating the actual quantity collected even though the actual quantity allocated was 6,000 plus bags. In total, we collected about 4, 640 bags of rice. We rejected 2,182 bags of the rice. For vegetable oil out of the 76 cartons allocated, not a single one was collected because the entire 76 cartons were expired according to the expiry date written on the containers by the manufacturers. The customs also endorsed a document to us stating that we did not collect a single carton of vegetable oil because all of them were expired. In all, all that were collected were 4,640 bags of rice, no single carton of vegetable oil, 100 bags of used shoes and another 20 pairs of used shoes. We have documents from the customs and the army which transported these consignments.
How did you distribute the items?
In December because we knew that most of these camps get a lot of patronages, we decided to be strategic in the release of these materials. On Christmas Eve we gave 500 bags of rice at the IDP Camp in Uhogha and then in January, another 2,101 bags to the same camp. We also distributed to displaced persons in Edo Central and Edo North, 1,421 bags of rice because we have internally displaced persons in those areas who were displaced mainly on account of flooding. We staggered this distribution because we know that if they were clogged with everything at the same time that they would not make the best use of it. We still have another 617 bags of rice in store yet to be distributed. We also have another 35 bags of shoes that are yet to be distributed.
Chief Orbih has also alleged that we have so many returnees from Libya to Edo State because of the failure of the Obaseki government to create the 200,000 jobs it promised during the campaigns?
The right question to ask him is when did the government come to power? This government came into power in November 2016 meaning that it has had only one full year in office, so the question you will ask him is how many of the people returning from Libya embarked on the journey in 2017?