By Egufe Yafugborhi
Another contractor has been engaged to handle the Permanent Headquarters of the Niger Delta Development Corporation, NNDC  in Port Harcourt,  River State .
The new contractor, Messrs Rodnab Construction Limited, has 52 weeks within which to complete the project, which has also received the blessing of the Federal Executive Council, FEC. Managing Director of the Commission, Nsima Ekere, said the  engagement of Messrs Rodnab Construction Limited, the new contractor  was the result of a new machinery in motion to ensure that the 13-floor headquarters  structure was completed on schedule. According to Ekere, a committee headed by NDDC Executive Director, Projects, Samuel Adjogbe, to work out modalities for the speedy  completion of the project had to disengage Marshland Projects Limited and other contractors in June 2017.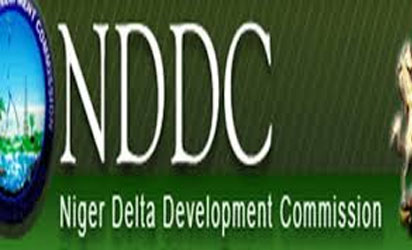 He said: "We started a new process of getting the contract re-awarded. That took us to the Bureau of Public Procurement for a no-objection Certificate. After that, the process went to the Federal Executive Council (FEC) in December 2017.
"The FEC approved the re-award of the project and this paved way for NDDC to engage Rodnab after a bidding process. The company fulfilled all the requirements before a letter of re-award was issued to it."