By Chioma Onuegbu
UYO—TELECOM consumers in Akwa Ibom State have been urged to utilise the Nigerian Communication Commission's NCC, call centre on a toll free number 622 to enable them  resolve their complaints and enjoy good quality of service.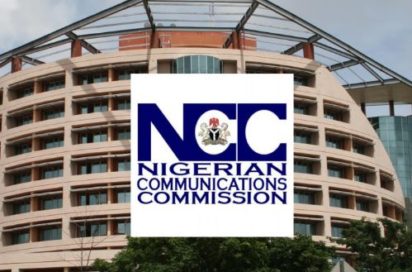 Director Consumer Affairs Bureau, NCC,  Mr. Abdullahi Maikano who was represented by his deputy Ismail Adedigba gave the advice during the 92nd outreach programme at the Ikot Ekpene Local Government Area of the state, saying  "The Commission has developed series of initiatives with the main goal of empowering consumers with appropriate information that will ensure that their rights are not only protected but their choice telecom netswroks provide them with value for money."
"These include organising outreach programmes across the country, dissemination of consumer education via factsheets, information dissemination via consumer web portal, responding to enquiries via NCC call centre on a toll free number 622 and interaction via social media like Twitter handle and Face book.
"Consumer education is identified by the commission as one of the most cost effective mechanism that provides and guarantees consumer protection.
"Besides serving as a proactive way of protecting consumers from making wrong choices, it also serves as a preventive measure that protects consumers from being exploited and against fraud."
In his remarks the Head of Public Relations NCC, Mr. Reuben Morka stressed the need for the protection of telecommunications infrastructure, dispelling claims that Base stations lead to dangerous health issues like cancer.
He said, "Some people can go and destroy Base stations on account of that lack of information. So we are trying to educate the communities, everybody that the World Health Organisation, WHO, has said no hazards had so far been found as regards Base stations.
"We are trying to educate people to understand that that infrastructure needs to be protected, a situation whereby infrastructure for telecommunications services though owned by service providers should be treated like a public infrastructure to be protected by security agencies and even by our communities."