By Simeon Ndaji
Out-of-School-Children-Empowerment Foundation (OSCEF), is an NGO that is passionate about children's education and strives to support local government, state government, and Federal Government agenda on eradication of the out-of-school-children, who are victims of social vices and parental care.
In this interview with Saturday Vanguard, Mr Kelani Akeem Tolu, OSCEF chairman spoke on the objective of the foundation and his vision to harness every child's potential especially those who are victims of circumstances by ensuring they get back to school.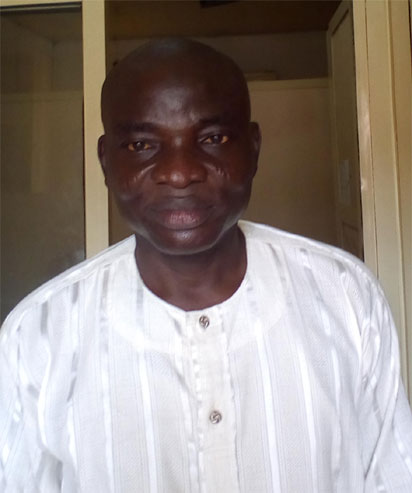 Excerpts:
When did you establish Out-of-School-Children-Foundation and what led to the realisation of this dream?
In 2012, I was among the delegates who went to Abuja for the National Council on Education  under the auspices of the former Minister of Education, Professor Rukaayat Rufai, who said at the forum that the population of out-of-school children in Nigeria  was 10.5 million, according to UNESCO report.
Professor Rufai said something drastic must be done to stem the dangerous tide affecting the education sector. She said that it will be formidable to work in partnership with NGOs, adding that proffering solution to the problem will require a holistic approach involving the Federal Government, state governments, local governments and individuals who will set up NGOs that will leverage on the roles of Local Government Education Authority (LGEAs),Lagos State Universal Basic Education Board (SUBEB) and other stakeholders to proffer  far reaching solutions. But it was in 2010 I came up with the idea to establish the foundation.
Was there any follow up after the Abuja National Council on Education?
Former Chairman, Lagos State Universal Basic Education Board (SUBEB), Alhaji Gbolahan Daudu made a worthwhile impact morally, financially, and he exposed us to relevant training on capacity building. I am undergoing a 5-year training (2014-2018)  on transparency and accountability in basic education. We are being groomed to develop capacity to look into Basic Primary Education. The Executive Director, Human Development Initiative, Mrs Olufunsho Owasanoye inspired me by her support and encouragement.
Minister of Education, Professor Adamu Adamu speaking on  Valentine Day on AIT, made a passionate plea for Nigerians to join hands to support  Federal Government to fight  Out-of-School children menace.
How do you leverage on the roles of these stakeholders to achieve your aim?
We serve as an intermediary between  community and  public schools. We approach  public schools' authority and also work with Human Development Initiative (HDI) whose focus is on the quality of education in Nigeria. We obtain approval from SUBEB, consequently get clearance letter from the public schools to enroll or re-enroll   the pupils/ students in school as the case may be;provide them with school bags, sandals, uniforms and some affordable books to resume  academic work.
What are your challenges?
Personally, I feel bad when I see children roaming the streets instead of being in  school. There are poor parents who could not send their children to government schools that are relatively affordable. But in some cases it is just ignorance on the part of some   parents. For parents, who are handicapped or physically challenged, concerned citizens of Nigeria  should come to their rescue.
Our work is to identify these unfortunate children and help get them back to school. Our  challenges basically are inadequate funds,accommodation,Big office space to ensure better training and mobility for monitoring the children, who are not in school.
How would you feel if your expectations are dimmed by no response?
I will not give up because I have passion for these Out-of-School children. Let us not forget that there are skills and creativity lurking in them that must not be allowed to waste; and they are likely to be exposed to crimes to the detriment of the society  at a time  the government has been unable to win the war against  insurgency. Boko Haram militants are using children who are supposed to be in school for destruction of lives and properties.
However, I will do more if there are responses from governments, people, philanthropists and individuals to support us.