By Dirisu Yakubu & Luminous Jannamike
ABUJA-Wife of the President, Hajiya Aisha Buhari has attributed the survival and recovery of her son, Yusuf from a ghastly motorbike accident to the professional competence and skills of medical personnel at Cedarcrest hospital, Abuja.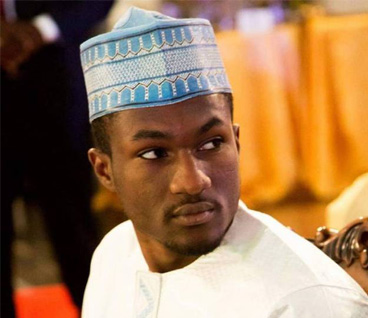 Mrs. Buhari who stated this at the official commissioning of Cedarcrest hospital, Apo, Abuja, where she represented President Muhammadu Buhari as special guest of honour, lauded its founder, Dr. Felix Ogedegbe for putting together a team of highly professional medics, adding that the hospital has become one of the best not only in Nigeria but throughout the world.
"Cedarcrest hospital has state-of-the-art facilities compared to any hospital in the world. As you are all aware, I talk objectively and when I talked about the Aso clinic, I told them to equip it very well in case something happens to anyone of us. At the end, it happened to my son and we almost lost him.
"This hospital saved his life. Even after he was flown abroad for medical attention, they did not do anything for him. They asked where the accident happened and we said, Nigeria. Where did the surgery take place? We said Nigeria and they said, excellent. And so many doctors gave the same comments," she stated.
She also called on wealthy individuals in the country to avail themselves of the medical facilities at Cedarcrest rather than flying abroad in search of remedies to their health challenges, saying "I believe in making Nigeria a better place to be and I don't believe in spending our resources abroad. After all, we have all the professionals and we have all it takes to have a hospital like this-from manpower to personnel and all that. So, I will like to salute you for your courage, resilience and perseverance in making sure that we have something like this that is now saving the lives of Nigerians."
That said, Mrs. Buhari pleaded with the management of the hospital to think of ways to subside the cost of medical services for the average Nigerians. "Please, make the services of this hospital affordable to Nigerians by exploring a system like an insurance scheme," she added.
Shortly after the commissioning, the Cedarcrest GAIUS Foundation was launched with a thematic focus on raising awareness about the need for proper surgical care as well as to offer support to less privileged and indigent members in the society who cannot afford surgical treatment.
Wife of the Vice President, Dolapo Osinbajo, ex-governors of Ondo and Kogi States, Dr. Olusegun Mimiko and Captain Idris Wada were among the dignitaries that graced the event.