By Festus Ahon
ASABA—ANIOMA indigenes, under the aegis of Izu Anioma Organisation, have resolved to celebrate Governor Ifeanyi Okowa as the first Anioma son to be elected governor of the state.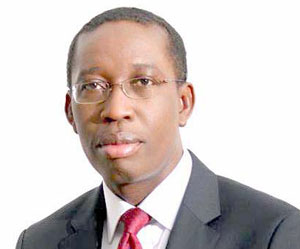 The resolution was reached when the interim national leadership of the body met with Anioma political class at the Ibusa residence of Senator Peter Nwabuoshi after consultations with Anioma groups, clans, unions and organisations.
Describing Okowa as a performing governor, Nwabuoshi said: "It is necessary to appreciate God Almighty for His mercies despite the undulated terrain the governor went through before coming to power and the unarguable development going on in the state.
"Anioma people should not see the celebration as political, as there is the need for them to come together on a date that would be announced by Izu Anioma Organisation."
Earlier, Chairman, interim committee of the organisation, Dr. Kingsley Ojie, commended the political class for understanding the need for the Anioma people to speak with one voice.