By Benjamin Njoku
Lagos-based gospel artiste, Rita Alakija, popularly called Aimee, has released a new album and a video. The new album, titled Increasing Grace,  is like the climax of a soul journey for the singer who usually stylishly weaves the story of her life into her unending celebration of God.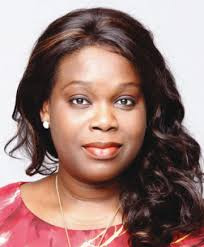 Aimee describes it as the climax of the inspiring story that she told in her first two albums – 'Lost without You' and 'So Great'  while the new video, 'Beautiful', is from Increasing Grace, which has eight tracks.
In the album, Aimee, who is also a life coach and motivational speaker, showers praise on God and offers great verses that are bound to inspire listeners to higher grounds. The tracks are Heavenly Father,  How Great, There is Healing, Amazing Love, Here You are Maranatha and I'm Safe, in which she featured Adaeze Adeoluwa.
Formerly a banker, Aimee's asset is a powerful voice that gives justice to her message. The ease with which she delivers in all the tracks shows that music is natural with her. No wonder, she says she composes various types of songs but missionary art is her calling, hence, she focuses on gospel music.
She explains in an interview, , "Grace is about God's unlimited favour. So, the album is inspired and rendered to be a blessing to the listener. It is saying that you can aspire more, you can inspire more and you can achieve more. A lot of the songs were birthed through fire. But I am just giving God praise because I have the cause to.
There was a time I thought nothing beautiful could thrive around me again. Things were not working out in many areas. But God said I could make it and here I am against all odds. God removed my ugliness and made me whole again. Or, when you look at me, what do you see?