***As Okun people lobby for University in Kaaba
By Henry Umoru
ABUJA- THE National Universities Commission, NUC, disclosed Monday that within the last five years, about six million University admission seekers in Nigeria were denied admission.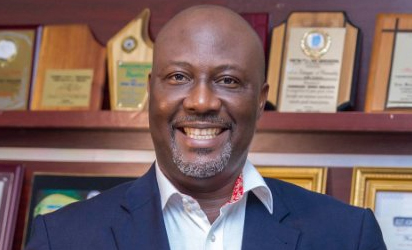 The came as Senator Dino Melaye and others from Kabba in Okun land said that Okun land deserve a university.
Speaking Monday in Abuja while having in audience, intelligentsias from Kogi West lobbying for upgrade of Federal College of Agriculture, Kabba to a full fledge university, the Executive Secretary of NUC, Professor Abubakar Rasheed explained that the number of university seekers got to the level due to acute shortage of space and capacities by the existing 161 Universities in the country .
Giving a breakdown, Professor Rasheed said that between 2013 and 2017, out of 7.8m university admission seekers that sat for Unified Tertiary Matriculation Examination (UTME), only 1.9million gained admission, leaving the remaining 5.9 million admission seekers in the cold .
He said, "The surest way out of this problem largely created by yearly increase in population is for government and private individuals or corporate bodies to establish more universities.
"As at today, Monday 12-03-2018, there are 161 universities comprising 41 Federally owned, 46 states owned and 74 owned by private individuals or corporate bodies with attendant inadequate space, capacities and facilities for admission of up to 2m admission seekers ", he said .
He, however assured the Okun people led by Senator Dino Melaye, APC Kogi West and Nigerians that the NUC was currently working with the varsities to find solutions to the problems, adding that the recommendations would be submitted soon to the various authorities including the executive and legislature.
In his request on behalf of Okun people, Senator Melaye who who noted that Kabba as headquarters of Okun land deserves a university, said, "The college of agriculture Kabba is as old as the ABU zaria but it is yet to become a full fledged university even though it has most of the facilities required to become a university.
"We need this university because it's as important to us Okun people as the breath of air, so we have come to lobby you so that you can lobby the Education Minister, and President Buhari so that a university can be established in Kabba.
" A Bill seeking to establish the university in Kabba is currently in progress in the National Assembly. We appeal to you that when the Bill gets to the President and your advice is sought, give good words for us the Okun people."
According to Melaye, Okun land is notable for farming, and the people produce maize three times a year, while yam is produced twice yearly because of the conducive climate for farming a variety of crops.