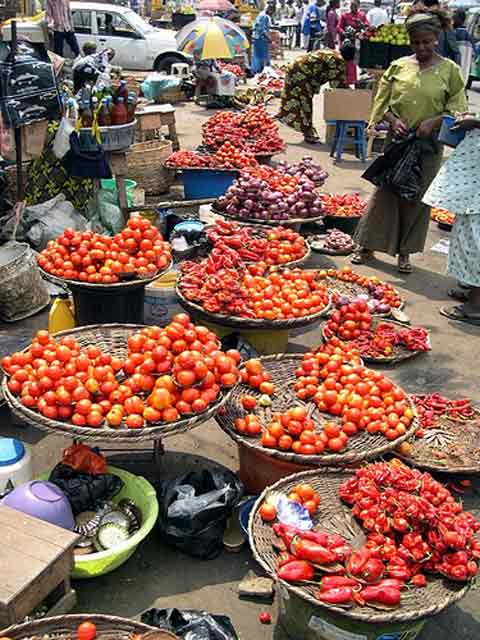 Tomatoes: One of the scarce food items .
By Peter Egwuatu
Two players in the Nigerian retail and hospitality industry, VEEDA Nigeria and EPOS Solutions have entered into partnership to deliver superior inventory management solutions to small and large scale sized companies in the country.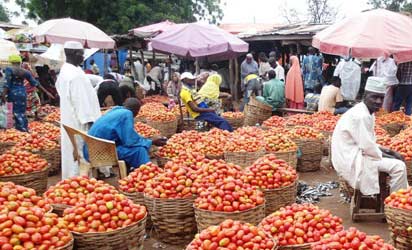 In a statement, Managing Director, VEEDA Nigeria, Mr. Bill expressed delight at the prospect of the partnership helping to revolutionise the conduct of businesses through cost reduction and improved efficiency.
"The partnership would provide platform for customised complete solutions delivery to retail and hospitality businesses with exceptional customer service across the country," Bill said.
Chief Executive Officer, EPOS Solutions, Kayode Ayansola, said that the partnership would guarantee smooth business operations and ensure healthy returns on investment by helping to improve corporate efficiency.
"We are happy at this partnership as it ensures core product software is running on an industry-leading hardware system in Nigeria. We are also confident that it would guarantee smooth business operations for our clients," Ayansola said.
Industry watchers at the signing of the partnership document said that they were hopeful that the new partnership is capable of assisting many troubled small businesses to overcome the challenge of internal breaches that lead to revenue losses and collapse.
The VEEDA brand is famous for its range of Smart Point of Sale (PoS), Smart PoS scale, Thermal Printers, Barcode Printers, Mobile Printers, Barcode Scanners, Cash drawers and consumables. Its sales network has matured to include growing outlets in Nigeria, Africa, Asia and Europe.
EPOS Solutions is the exclusive partners to EPOS NOW, United Kingdom's number one inventory management platform currently deployed by over 30,000 retail businesses in over 103 countries. The company delivers market leading PoS systems, designed specifically to reduce costs, improve efficiency and grow sale.