…We don't have anything to do with it—Operation Delta Safe
By Jimitota Onoyume
WARRI—One person was reportedly killed yesterday in Ugborodo, Escravos, Warri South-West Local Government Area during a security operation.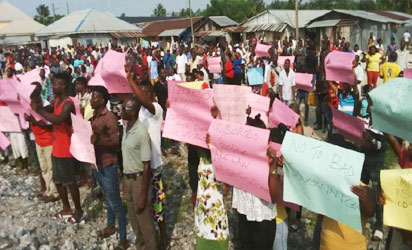 Community sources said security operatives stormed the area on Saturday, to flush out oil thieves and hoodlums suspected to be behind pipeline vandalism and related crimes in the area, adding that the operation began from Madangho, Adjudiagbo to Ogidigben and then to Ode Ugborodo.
A source said: "It was a fierce operation by the security men. They came in and have been ransacking the communities for hoodlums and oil thieves."
A prominent Itsekiri lawyer in Warri, Mr. Edward Ekpoko, said he heard of the operation, but had very scanty information on it, assuring that he would speak after he had gathered enough information.
Meanwhile, contacted, Commander, Operation Delta Safe, Rear Admiral Suleiman Apoche, said it was not their operation.
"I have not ordered any operation in the area," he added.