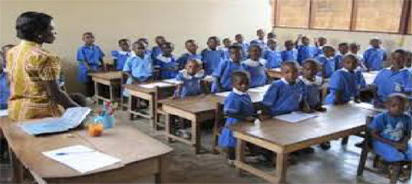 Teacher learning
By Dayo Adesulu
AN expert in dyslexia has said that though dyslexia affects 20 per cent of every population with quite high percentage being children, there is hope for them.
Director of  Dyslexia Nigeria,  Dr Adrienne Dikolo, who spoke with some journalists during the official launch of its centre in Lagos said that if dyslexia is detected and addressed at the early stage, such children could turn out to a successful people.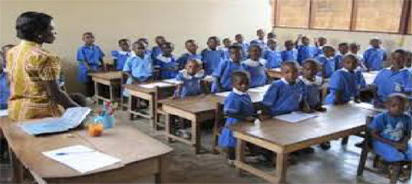 "Dyslexia is a sort of disorder that affects the skills required for reading, writing and spelling. It is actually a special learning disability that affects about 20 per cent of any population," she explained.
According to her, many people with dyslexia have gone on during their life time to accomplish great things.
She pointed out that people like Henry Ford (Ford), Steve Jobs (Apple), Thomas Watson (IBM), Thomas Edison (General Electric), William Hewlett (HP), John Chambers (CISCO), Tommy Hilfiger (Designer), Ted Turner (CNN) and Walt Disney were  dyslexic, but however, came tops in their careers.
Dikolo who noted that Dyslexia Nigeria is a training and screening center where it trains teachers to tackle  dyslexia, explained that the  centre will train teachers to recognise and identify dyslexia and be able to remediate dyslexia in schools where they have the opportunity to make a difference. She added that "the difference is usually made between the ages of 0 and eight years."
She said: "Currently, we are working with Dyslexia International, but here in Nigeria, we will undertake screening and assessment of the children. Once we do the screening, we can then design an intervention programe that will work for the child because dyslexia is a continuum, it goes from mild to severe. While some children have mild dyslexia, others have severe dyslexia.
"At any point in time, the facility we have can train up to 30 teachers, but we equally have other training programmes where we can go to schools to train teachers.  We also do off-site training, where we will get a much bigger space to train a much bigger crowd of teachers.
"We are ready to train teachers as long as they are ready to be trained. What makes us unique is that I choose to say that 98 percent of teachers have never even heard of the word dyslexia. They don't know what it is. So this is the first organisation that is undertaking distain training for teachers in Nigeria.
"What makes us particularly unique is the fact that we screen for dyslexia. Anyone can learn about dyslexia but unless you are an expert, you cannot screen a child to know if he or she is dyslectic."
I have being running an elementary school for about 30 years and I have come across several children with difficulty in reading. This has being an optimum challenge trying to find help for them. So it was in my search to find help for these children that I came to know about Dyslexia.