By Chinenyeh Ozor
NSUKKA—MINISTER of Industry, Trade and Investiment, Mr Okechukwu Enelamah yesterday said the   communication industry had provided over one million jobs through network providers, sale of phones and   accessories.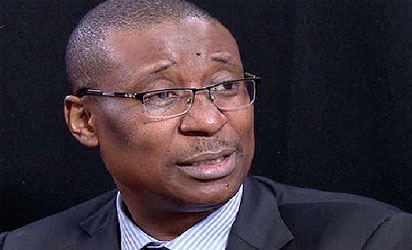 The minister   urged Nigerians to embrace investiment  innovation and technological advancement for the economic growth of the country.
Enelamah   disclosed this at the University of Nigeria, Nsukka    during the first International Science Parks and Innovation   Workshop organized by the university in collaboration with Ideon Science Park, ISP,   Sweden and LundaVision AB Sweden with the theme "Science Parks and Innovation Ecosystem for National Development, SPIE4ND."
The minister noted  that what happened in the communication industry  in the country was eloquent testimony that with innovation in other sectors, the economy of the country would   experience   growth in both technology and investiment.
"The innovation in the communication industry has provided over one million jobs via network providers, selling of phones and phone accessories" he noted.
" The Nigerian economy as result of innovation   in communication sector has attracted over $25 billion trade investment in Nigeria.
"If what happened in the communication sector can be replicated in all sectors of our economy, unemployment will reduce and the economy will move to the next level, " he said.
The minister who was represented at the workshop by his Senior Special Assistant, Mr Emeka Ifezuruike,  said, the administration of President Muhammadu Buhari had put measures in place that would encourage innovation by providing enabling environment for both local and international businesses to thrive.