By Chioma Obinna
With a total of 39.5 million people dying annually due to Non Communicable Diseases, NCDs, Nigeria is striving to achieve the WHO Global NCD Action Plan 2013-2020 and the 2030 Agenda for Sustainable Development which seek to reduce 25 percent cases of all premature deaths from NCDs by 2025 and 33 percent overall premature mortality from NCDs as well as promote mental health and well-being 2030.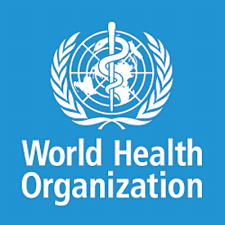 In a related development, the Federal government is soon to kick off a National Survey as part of strategies to stem the menace of NCDs.
Available statistics have shown that NCDs are the Number one cause of death and disability worldwide and account for 68 per cent of global mortality and this means that two out of every three deaths are due to NCDs.
Speaking to journalists during a two-day workshop held in Lagos, President of the Nigerian NCD Alliance, Dr. Sonny Kuku, declared that achieving the global target of 25 percent to lower premature death by 2025 would be difficult in Nigeria for now.
To meet these global targets, Kuku recommended the need to catch these diseases young and not when the heart has already been damaged.
Kuku said the country needs concerted effort to properly prevent diseases, create more awareness and make management of NCDs free.
Proffering solution on further ways to check the alarming increases; he said: "One of the ways is to integrate NCDs into PHCs and fund them and also provide personnel that will tell the people about NCD. We can use the same process used in driving the prevalence of HIV and Aids down for NCDs.   We also want to put pressure on the ministry to create special fund for the national health insurance scheme to fund NCDs and community based insurances."
In her presentation, "Nigeria's Progress Towards Achieving the Global NCD Agenda", the Director/National Coordinator, Non-Communicable Diseases Division Federal Ministry of Health, Abuja, Dr. Nnenna Ezeigwe disclosed that the national survey on NCD will take off this year.
Ezeigwe who was represented by a Director in the ministry, Dr. Malua Mangaltona notes that the survey would take place by the first quarter of this year.
"The survey will  cover the length and breadth of the country on major NCDs and capture their  risk factors."
Recounting progress made so far, the President, Nigerian Heart Foundation, NHF, Dr, Kingsley Akinroye stressed that the country needs to look into the strength and weakness of the current polices and its implementations.
"We know the prevalence of hypertension in Nigeria is more than 30 percent in the adult population, as of now, we do not have a target, although we have national NCD plan. Nigeria needs to come out and set a target for NCD so that all relevant ministries and agencies will queue towards achieving those targets."
On the importance of the workshop, one of the participants, Mr. Chiwuike Uba, who is the Chairman, Board of Trustees, Amaka Chiwuike-Uba Foundation, explained that the workshop would specifically benefit those working on NCDs in Nigeria.
Stating that his Foundation was into Asthma, Uba said the workshop would unite stakeholders, stressing that without alliance, there will be no proper coordination of activities towards NCDs reduction.
Subscribe for latest Videos