BY CHARLES KUMOLU
DELTA State chapter of All Progressives Congress, APC, has dissolved all pressure groups in the party in order to make the party stronger in the state.
The party said this yesterday at a caucus meeting in Abuja which was attended by prominent party leaders including a former governor of Edo State, Comrade Adams Oshiomhole and Minister of State for Petroleum, Mr. IbeKachikwu among others.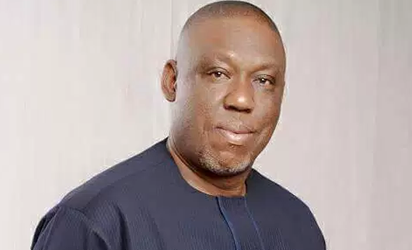 A statement by the state chairman of the party, Mr. Jones Erhue, enjoined members to see the development as a way of positioning the party for 2019 general election.
The statement partly reads: ''At the meeting of the state caucus of our party held on  February 13 , 2018, a resolution was passed that all internal groups should be dissolved in order to build a more cohesive family and to ensure unity of purpose for future political tasks ahead. The meeting was well attended and included Comrade Adams Oshiomole.
''Based on the significance of the above to the internal state of our party, the state executive committee hereby directs that all internal groups within the party be dissolved effective from February 14, 2018″.
It also ordered that apart from the official party organs and Local Government Area, LGA, social media platforms, other Whatsapp chat platforms  should be shut down,