You can't win in free, fair election — APC
By Dirisu Yakubu & Omeiza Ajayi
ABUJA—Peoples ABUJA—Peoples  Democratic Party, PDP, yesterday, challenged the ruling All Progressives Congress, APC, to immediately test its popularity among Nigerians by conducting free, fair and credible local council elections in states under its leadership.The party in a statement by its National Publicity Secretary, Kola Ologbodiyan, said its recent victory in Osun federal parliamentary by-election, coupled with its success in recently conducted council polls in Ekiti and Delta states, were a confirmation of its acceptance by the people.
The statement read: "The APC is petrified because Nigerians have renewed their interest in the PDP as the only genuine people-oriented party."This new thinking among Nigerians has been clearly demonstrated with PDP's sweeping victory in Osun senatorial by election as well as the recent local council polls in Ekiti and Delta states."The landslide victories of the PDP in the recent elections are, therefore, incontrovertible response by the people not only to the achievements of our government in the states but also to the ideological disposition of the PDP as one genuine democratic platform where all Nigerians are free to socially express, politically aspire and economically flourish.  "We all know that the APC is mortally afraid of going into any election, particularly at the grassroots, as Nigerians across board are bitter with them for their deceit and the wrecking of our once robust economy.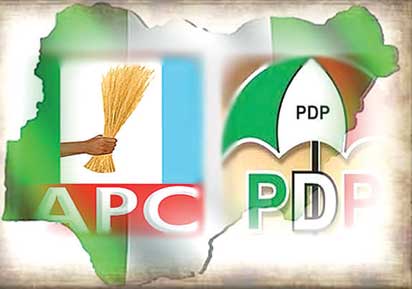 You can't win in free, fair election — APCMeanwhile, the APC has slammed the PDP for challenging it to a popularity contest.Reacting in Abuja, National Publicity Secretary of the party, Mallam Bolaji Abdullahi, said the PDP should stop deceiving itself because it won in a contest in which she was both a judge and participant."You must note that the only two states that they gave as examples are PDP states. They knew what they did. And if they call those elections, they must be deluding themselves. Before they start clapping for themselves they should wait until they win in a properly conducted elections in which they are not judges in their own case," he stated.