By Esther Onyegbulam
LAGOS—THE Lagos State  Commissioner of Police, CP, Police, Edgal Imohimi, yesterday vowed to clamp down on perpetrators of   "one chance " and traffic robbery in the state.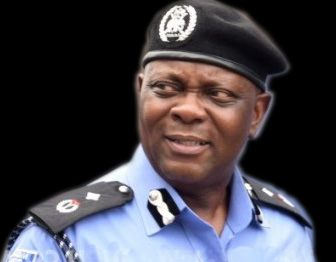 This came as the CP urged residents of the state to shun ethnic sentiments and avoid ethnic colouration of crimes to sustain the peace in the state.
Imohimi spoke during a town hall meeting hosted by Area B Command, Apapa.
Imohimi also urged residents of the state to be vigilant and "not be carried away by free and cheap things which often made them victims. It has been observed that these hoodlums take advantage of the resumption and close of work hours to forcefully dispossess their victims of valuables in traffic.
"I have told my men that they need to move in Mufti in traffic and carry light arms. We will continue to do this until the issue of traffic robbery is reduced. Some people often get attracted to cheap things without being vigilant; when you know the bus fare is unusually reduced and you still enter the bus. You should ask yourself if the bus driver is Santa Claus or why will he reduce the price.
"Also when people eventually fall victim, they just move on without reporting to the police. What you don't know is that information like this helps us to track down the hoodlums especially in cases where the hoodlums use POS machines. The money they stole from their victims can be easily traced to an account if prompt reports are made by the victims."
The commissioner condemned policemen who carried out raids on criminals' hideouts without informing the Divisional Policemen Officers and Area Commanders.
He   urged members of the public to take  complaints to the area commanders and also utilise the Citizen's Complaint Hot Centre (CCHC) to report misconduct of policemen.
Subscribe for latest Videos