BY TOLULOPE ABEREOJE
While it is every woman's dream to settle with a good looking gentleman as a lifetime partner, Ghanaian actress and producer, Yvonne Okoro has revealed that good looks isn't her catch.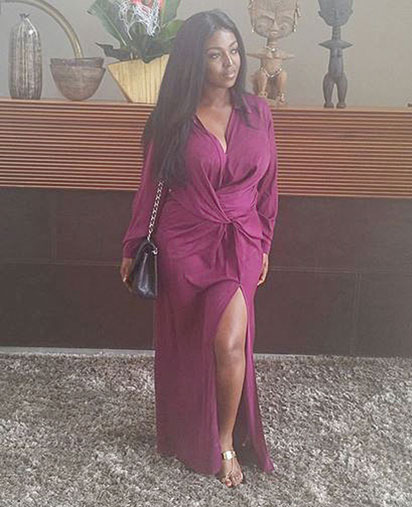 Born Chinyere Yvonne Okoro, the award-winning actress explained that she is not the type of woman who would easily fall for a guy's looks and thinking otherwise about her will be erroneous.
Replying a Twitter follower on her page, praying for her and Yvonne Nelson to get handsome men as husbands, Yvonne Okoro replied to correct that notion about her.
"Thank you darling. But I don't like handsome men. Looks are the last thing I look at, he has to have a heart and a soul," she corrected. Reactions have emanated and a good number of people believe she is simply bluffing as it is the desire of every lady to be seen with a good looking man.
Fingers are crossed as everyone will be waiting to see what 'Mr Right' will look like and exactly what he will be.
Subscribe for latest Videos