By Ochuko Akuopha
PDP Chairmanship candidate in Isoko North Mr. Emmanuel Egbabor has described the appointment of deceased persons into some federal boards as the height of the incompetence and ineptitude which he said have been the hallmark of the APC. Speaking when the campaign train of the PDP visited Owheologbo, Otiibio, Owhe, Emevor and Iyede communities, Egbabor said the inability of the APC to give good governance to Nigerians had brought hunger and hopelessness to the people.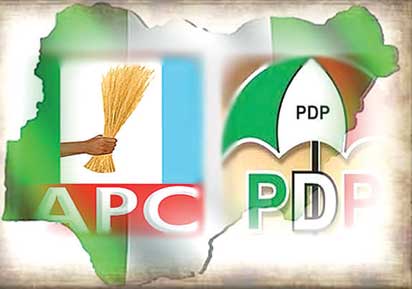 Saying that the track record of the PDP in Isoko North and Delta State at large had endeared the party reiterated his determination to build on the successes of his first term in office.
Earlier, the PDP Chairman in Isoko North,   Prince Godwin Ogorugba   expressed optimism that the PDP would maintain its winning streak, saying the party's achievements in the state would enable it have a landslide victory during the polls. The State Commissioner for Housing, Mr. Joseph Ogeh, Majority Leader of the State House of Assembly, Mr. Tim Owhofere, Commissioner Representing Isoko nation on the board of the Delta State Oil Producing Areas Development Commission, DESOPADEC, Mr. Oviemuno Oghoore, Mr. Mike Ogwah, Emmanuel Okoroand other party leaders who spoke during the rally, said the party had no opposition in the council area.