By Ochuko Akuopha
OLEH—HUNDREDS of women and youths of Olomoro, Isoko South Local Government Area, Delta State, yesterday, besieged the flow station of Heritage Services, the oil company operating in the area,  protesting the alleged neglect and arrest of four of their indigenes by the company.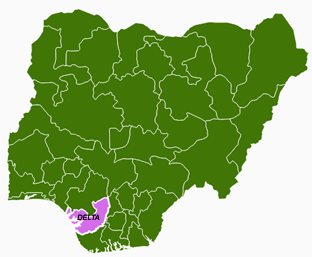 Displaying  placards which bore various inscriptions such as "No employment no Heritage," "Heritage is oppressing Olomoro," and "Olomoro community needs employment" amongst others, the protesters who sang songs of discontent, alleged that those arrested were protesting against the non-payment of their five months salary when they were apprehended by security operatives.
Speaking during the protest, President- General of the community, Pastor Blessing Agboro, lamented that the company has been carrying out oil exploration in their land since last year without deeming it fit to discuss with the leadership of the community, noting that  "As we speak, we don't know them.
"The company has been depriving us of our benefits as an oil producing community. Since they came, they have not engaged our indigenes as staff."
No single employment to show for there operating in our community, rather  are employing and bringing people from other parts of the country.
"The company doesn't even give our indigenes contracts. Up till now, they have not signed the GMOU and FTO."
He added that they were  not prepared to leave the premises of the company until those arrested were released from detention.
Reacting to the development, a staff of the Heritage Services, who preferred anonymity said the arrest was made because the flow station was shut down, adding that "the arrest had nothing to do with heritage. It was government forces that did the arrest. It is not a case of community versus Heritage."