By Wale Akinola
In Nigeria, a Harvard degree or certification is often considered a prerequisite for membership of the C-Suite.
Things have improved a lot since the coming of Lagos Business School (Pan Atlantic University). Even those trained in Nigerian universities who make a success of themselves ultimately head to Europe or the US to get a foreign university certification as if that validation is required.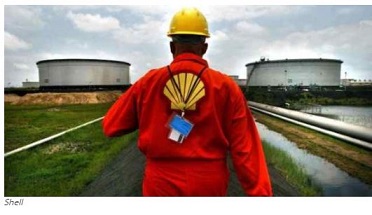 While there is nothing wrong with a Harvard degree, our penchant for foreign degrees and certification has had the un-salutary effect of defining our business leaders as products of foreign lands, thus denying our universities well deserved credit for nurturing world beaters staking their claims in the global business arena.
Yet, if we were to take a quick excursion across our business landscape, we will identify some key industry figures, who are home-grown – Otunba Subomi Balogun, Fola Adeola, Tony Elumelu, Tayo Adenirokun, Atedo Peterside, Austin Avuru and many more.
Contemplating the successes of these home-grown talents helps us put in perspective the uniquely Nigerian story of Benny Peters, the enigmatic businessman behind Aiteo, the E &P company that has emerged Nigeria's pre-eminent oil company.
Peter's sterling business career was forged in the smithy of the University of Benin. Born in Abakaliki, Benny Peters was lucky to get a Unity School education. His early tutelage was at Federal Government College Enugu from where he gained admission to study geography at the University of Benin.
Life threw him lemons when his banker father retired and things became. Benny Peters did not go running to an uncle or auntie; he folded his sleeves and made lemonade. Recognizing the business opportunities open to a young man like him, he began trading in tomato, buying up North and selling down South. He also tried his hands on used cars and spare parts.
His early foray into business was his apprenticeship and so when he met the trio of Jite Okoloko, Wale Tinubu and Mofe Boyo, who offered him an opportunity to work at Ocean and Oil, Benny Peters threw himself into making a success of the opportunity he had been offered.
If Ocean and Oil was the foundation, MRS was the launch pad. In 1994, Benny Peters was head hunted by Alhaji Sayyu Dantata of MRS Oil to lead the company's commodity trading business. He berthed there as Group Executive Director and then was made Managing Director shortly after.
The call of entrepreneurism was strident and Benny Peters answered leaving MRS to found his own company Sigmund Communnecci. There as captain of his own destiny, Benny Peters brought to bear on his business everything he had learnt in his years of apprenticeship from buying clothes from London and selling to his class mates at UNIBEN to selling tomato and cocoa and spare parts and oil.
Sometimes wits and street smarts are not enough to make a business take off. You need funds and lots of it to grow. Benny Peters realized this as the owner of Sigmund Communnecci and approached City Express Bank for his first bank loan, a N50m facility to "finance the importation of petroleum products such as bitumen, LPG, AGO, LPFO, base oil, kerosene & other products acceptable by CEBL on merit and on case by case basis."
After the first loan was paid back on schedule, Benny Peters began to focus on scale and so did his need for funds. On October 12, 2000, City Express Bank approved a N250m standby line of credit for Sigmund Communnecci. There was another approval for a N500m standby line of credit on May 13, 2002. On December 3, 2003, CEBL approved a N300m credit facility for Sigmund Communnecci. This was a significant facility because it marked an auspicious turning point for the company. The facility was, according to the offer letter, "to finance the outright purchase of 57,000 square meters of industrial property at 5/7 Dockyard Apapa belonging to UAC which is covered by deed of assignment Nos:.."
By this time, banks had cottoned on to the fact that Sigmund Communecci was doing great things in the commodity trading business and offers for funding were pouring in. On November 4, 2003, Sigmund Cimmunneci received approval for a N500m credit facility from Broad Bank. A little over six months later, Broad Bank was pleased to offer Sigmund Communnecci another loan.
A fastidious record keeper, Benny Peters likes to tell staff that he can trace the financial trajectory of his business growth from Sigmund Commnunnecci into Aiteo, something that is usually difficult to do for many businesses.
By 2009, with his genius as a commodity trader firmly established, Benny Peters and his company moved into the big league with dollar denominated facilities from the big banks. There was a $30m Inventory Finance Facility from Ecobank on March 06, 2009 "to part finance the local purchase/importation of petroleum products under a warehousing arrangement for open market sales."
Union Bank offered Benny Peters and his renamed company Aiteo Energy Resources Limited a $25m ITF/BA facility and then increased it to $50m on November 8, 2009 while renewing an existing N2bn term loan facility to "finance the importation/local purchase of petroleum products from reputable refinery/supplier for onward sale to local off takers" while the term loan was for "payment of classified debt in the books (via Broad Bank and construction of petroleum storage facility."
By December, UBA had joined the fray, offering Aiteo an Import Finance Facility IFF/ITF of $60m to "finance the importation of petroleum products from highly reputable, acceptable international oil traders to meet specific orders from PPMC." The offer was made on December 8, 2009 and, by February 5, 2010, the offer was enhanced to $125m.
Aiteo would obtain a N1, 113, 326, 000 loan from First Bank on June 11, 2010 "to part finance the construction of a tank farm" at Apapa and Abonema, thus gaining considerable leverage in the sector.
These dealings with the banks helped introduce Aiteo as a company that was always good for the money and so, when time came to bid for OML 29 from Shell, Aiteo had no difficulty in structuring a world class syndicated facility from a slew of Nigerian banks which were already aware of his business antecedents and financial history.
The acquisition of OML 29 and the Nembe Trunk Line has become the jewel in Aiteo's crown and has helped cement Benny Peter's reputation as a home-grown talent who has, through grit and tenacity and perseverance and faith, become not just Nigeria's biggest commodity trader but the owner of Nigeria's pre—eminent E&P company with production capacity of over 90,000 bpd.