By Dirisu Yakubu
ABUJA-Former President Dr. Goodluck Jonathan has congratulated the newly elected national officers of the Peoples Democratic Party (PDP), urging them to always put the party first above other interest.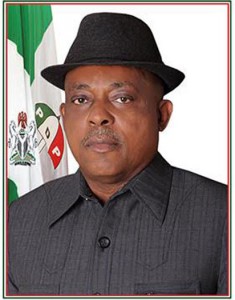 In a statement issued on Sunday by his spokesperson, Mr. Ikechukwu Eze, the ex-President also tasked members of the party to make sacrifices, noting that the only way to achieve the party's goals and aspirations was to unite as members of one political family.
The statement reads: "I congratulate the newly elected members of the National Working Committee of our great party led by Prince Uche Secondus and wish them a successful tenure as they seek to reposition our great party.
"I reiterate that the only way to prove that this is victory for the PDP and all our members is for the new leaders to be magnanimous and aim to carry everybody along, for we cannot achieve our mission and aspirations, unless we unite as a family.
"To the rest of us, let us make sacrifices, put our differences behind us and accept this as a new dawn that will take our party to greater heights."
Dr. Jonathan was one of the PDP bigwigs gathered at the Eagle Square on Saturday for the party's national elective convention which ended with the election of a new set of leaders that will pilot the affairs of the party for the next four years.