•As Nigeria contributes 10% of HIV burden globally
•FG appeals to Governors to dedicate 1% allocation to HIV
By Chioma Obinna, Gabriel Olawale and Oluwaseyi Adeshina
As the world marked  World AIDS Day yesterday, former Lagos Coordinator, Network of People Living with HIV/AIDS in Nigeria, Ibrahim Umoru, has raised alarm of an impending doom over treatments of people with HIV/AIDS in the country, saying no fewer than 2.4 million Nigerians lacked  access to Antiretroviral, (ARV) drugs.
Umoru who also disclosed that Nigeria contributes not less than 10 per cent of the global burden of HIV regretted that as at July 2017, out of the one million and fifty Nigerians (1,0000,050) on treatment, Nigeria government was catering for only 58,000 people leaving the rest to donor agencies.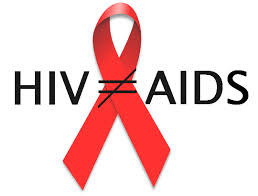 Umoru who is also the Executive Director, Good Health Educator Initiative, GHEI, also demanded accountability in the funds allocated to HIV/AIDS in Nigeria.
"Globally, 3.4 billion people are living with HIV and Nigeria accounts for 10 percent which means that for every 100 people that live with HIV in the world, 10 are Nigerians.   Also, 3.4 million Nigerian are living with HIV.   The big challenge is that Nigeria has a gap of 2.4 million people who are not on treatment.   The Federal government has signed on the test and treat programme. "
Lamenting the current situation of HIV treatment in Nigeria, he said the government abandoned the bulk of treatment to donor agencies who may decide to leave any time. "Nigeria is next to South Africa in terms of burden of HIV but South Africa government catering for over 85 percent of treatment locally.   In Nigeria, out of the 1000,050 on treatment,   American Agency, President Emergency Plan for AIDS   Relief, PEPFAR is catering 763, 050 (76%),   Global Fund supports 179, 000 while Nigeria who should be on the driver's seat cater for only   58,000 people.
Is that responsibility? With cost of third –line drugs at N80, 000 and these are not available in our public hospitals; the danger is rife especially among children and adolescents.
"Nigeria is still the highest in terms of Paediatric HIV, so we are indeed in crisis as the cost of these drugs are going up. We had some form of local production a few years back and Nigerian government was supposed to support the manufacturing outfits to get WHO pre-qualification certification but nothing has happened since. Nigeria needs to wake up because it can really produce the drugs and be the hub for West Africa
Meanwhile, the Federal government has appealed to State Governors to commit at least 0.5 to 1 percent of their monthly federal allocation to address the unmet needs for HIV/AIDS in their respective states.
Making the appeal in Abuja, the Director General, National Agency for the Control of AIDS, Dr. Sani Aliyu said "It is time for greater state ownership of the HIV/AIDS programmes as this is the key to sustainability in the long run.