By Gabriel Olawale
As part of its commitment to always look after the welfare of its employees, Flour Mills of Nigeria Plc has organised free HIV testing and counseling as part of activities to commemorate 2017 World Aids Day.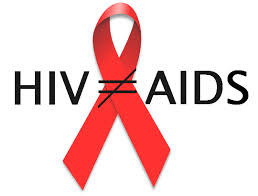 Speaking during the exercise, the Group Managing Director, Flour Mills of Nigeria Plc, Paul Gbededo, said that there are needs to maintain conversation on HIV/AIDS since there has not been a cure and new cases of infection are rising especially mother to child infection.
He pointed out that Africa continues to record large number of new cases which means that it became impossible to take foot off the gas pedal now.
Gbededo pointed out that the theme for this year's World Aids day celebration; "Everybody counts" was a reflection of what they believe in as organization, "We believe that everybody has a right to health. We believe that we should not discriminate based on HIV status of any employee or intending employee, rather we should help people living with HIV/Aids to be able to live a productive live through education, provision of quality health care cover and regular advice from our medical team.
"This year's event  falls on a public holiday, but as a show of our commitment to eradicating the disease, Management agreed that the event should hold today 30th November 2017. Last year we provided 4 testing locations in Lagos. Eight (8) volunteer testers were on ground to test our people. Two hundred and forty-three (243) employees were tested.
"I am challenging you to encourage your colleagues to make themselves available for testing. I believe we can get up to 500 employees this year. I will like to emphasise the need for us to unite to fight this disease by living right, creating awareness and by non-discriminatory behaviour against people living with HIV/Aids.
"As a company, we will continue to abide by our nondiscriminatory policy on having HIV positive people in our employment and continue to provide the right support to our colleagues who are living with the disease.
At the occasion was the Chairman, Board of Directors, Flour Mills of Nigeria Plc, John Coumantaros and Human Resource Director, Flour Mills of Nigeria Plc, Wale Adediran.