By Pastor William F. Kumuyi
Matthew 17:14-18 "And when they were come to the multitude, there came to him a certain man, kneel-ing down to him, and say-ing, Lord, have mercy on my son: for he is lunatick, and sore vexed: for ofttimes he falleth into the fire, and oft into the water. And I brought him to thy disciples, and they could not cure him.
Then Jesus answered and said, O faithless and perver-se generation, how long shall I be with you? how long shall I suffer you? bring him hither to me.
And Jesus rebuked the de-vil; and he departed out of him: and the child was cu-red from that very hour."
No matter how long your difficult challenge may have been; it cannot outlast the delivering power in the name of Jesus. Take a look at your wrist watch: this very hour, the LORD has set you free. I declare you free in Jesus name.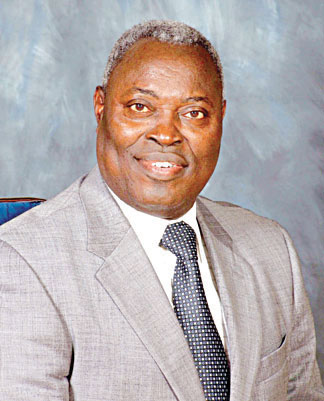 Matthew 17:19-21 "Then came the disciples to Jesus apart, and said, Why could not we cast him out? And Jesus said unto them, Beca-use of your unbelief: for ve-rily I say unto you, If ye have faith as a grain of mustard seed, ye shall say unto this mountain, Remove hence to yonder place; and it shall re-move; and nothing shall be impossible unto you. How-beit this kind goeth not out but by prayer and fasting."
In handling the problem of that family, Jesus placed faith above prayer and fast-ing on the believer's list of priority. There is a lesson to be learnt here. If the Lord, who is all knowing and all powerful, says that faith should be the foremost stock on our spiritual shop-ping cart, then it is not opt-ional, if we really want those life's problems to be remov-ed.
The Lord also wants us to esteem faith more than our necessary food. But the be-lievers of today, who long for their problems to pass away and their difficulties to di-ssolve, put more emphasis on food rather than on faith. They turn the table, regret-tably, the other way round.
It is good to indulge in the exercise of moderate and scriptural fasting in order to afflict yourself for the great-er good; but the fasting that brings physical injury, which destroys your body and life, is not advisable be-cause it will make you to be-come useless. The recom-mended fasting is the kind that is spiced up with forgi-veness and love in the heart; and not the type some peo-ple involve themselves in, which is laden with hatred and enmity in the heart against the people they call their enemies. Such kind will not produce the desired effect.
For that purpose, Jesus in Matthew 5:44 says, "Love your enemies, bless them that curse you, do good to them that hate you, and pray for them which despite-fully use you, and persecute you."
As you take the right and proper doze of prescription, in this journey of faith, the Master has provided, no mountain shall be able to stop you from advancing in Jesus name.
In spite of that, the devil, who is our avowed enemy, has discovered a mountain-ous heap designed to knock off some believers from their prestigious position of place. That mountain is known as discouragement. He moulds it into a mass of pile of problem that blurs the visions of many who are vulnerable in their most trying times; and before long it drains out their faith.
In view of this, many mini-sters have thrown away their calling; housewives have packed out leaving behind various privileges in their family; children have fled their homes abandoning their parents; others have decided against joining the fellowship of the believers.
The truth is the mountain, called discouragement, has a way of inducing some people, thereby making them to forget the great plan programme, promises and privileges God has for their lives.
Today, nevertheless, we are going to remove all the mountainous terrain dis-couragement brings in the lives of people in Jesus name.
Numbers 21:4 "And they journeyed from mount Hor by the way of the Red sea, to compass the land of Edom: and the soul of the people was much discouraged be-cause of the way."
That was the greatest dream fulfilling journey the children of Israel have ever embarked upon in the long stretch of their history as a people. The noteworthy journey of a lifetime signal-led the end of slavery and captivity from Egypt to a boundless life of blessed-ness and breakthrough in a land of freedom and fruit-fulness.
But because of difficulties along the way to their pro-mised bliss, the whole na-tion, in the brink of a milder dangerous situation, forgot all about the greatest series of testimonial deliverances they enjoyed in the hands of Pharaoh and their Egypt-ian oppressors. They gave in to discouragement, which made them to forget the delight and joy await-ing them in the promised land flowing with milk and honey.
Discouragement is like a mountain standing before many people on their way to fulfilling their God given potential and destiny. It is a major tool in the armoury of Satan, which he deploys as last resort against peo-ple who have been firm, stable and dependable in trying times of raging tem-ptation of great magnitude.