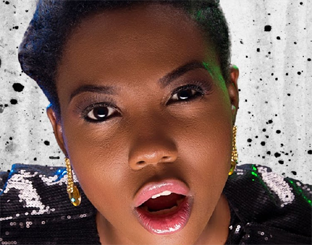 Same OG
Multi talented singer, Oghosa Same aka, Same OG, has said that she chose music because she longs to reach out to majority through her good rhymes and lyrics.
In a chat recently with the song witter cum singer she talks on why she choose to do music. She said that music is what she uses to console herself whenever she is distressed.
"Music to me is life. In my younger days, it was a tool that bred vices in me I was a young angry girl, especially because of the songs I listened to. But now as an adult, with a solid foot in the faith, gospel rap and songs are a fortress whenever I'm in distressed. Indeed, music is Life"
She said she is also driven by the kind of stories she hears and read about ladies adding that her music is all about diversity and professionalism.
"I am also driven by the fact that as a lady, hearing and reading about issues especially in form of arts like music from a woman's perspective, carries a lot of impact. I believe that a diverse audience deserves a diverse representation of artists and messages, and since my brand is all about diversity, professionalism and inspiration, I long to reach out to the majority through good rhythms and lyrics, that is my music. I love doing songs with deep lyrical content and rap sway lines, all of which reflects my Christian belief. I have had listeners asking questions like; Is that the same person who sang the last track that is "dropping bars"? Well, yes, it's my brand"