National co-ordinator APGA Media Warriors Forum, Evang Chinedu Obigwe , Sunday said that Tony Nwoye campaign organisation has admitted the rejection of their governorship candidate for the November 18th election by the people of Anambra State.
He made the assertion while reacting to a news report credited to an Ex- Commissioner in Anambra State, Mr. Ken Arinze who is also the Director Protocol in Nwoye's Campaign Organisation.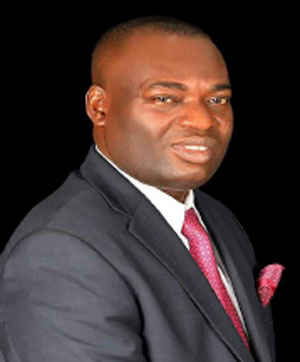 According to Obigwe, "Arinze was quoted of saying that Anambra people are telling them that Tony Nwoye is a good man but in a wrong party."
In a press release issued to newsmen on Sunday morning, Obigwe stated that "Arinze's assertion is a feedback from the people of the State over their campaign tours and that the open confession is an admission of Tony Nwoye's rejection by the people", he said.
He lampooned Tony Nwoye Campaign Organisation for blaming their woes on their alleged campaign of calumny against Tony Nwoye by APGA faithful.
In his word, "Throughout this campaign APGA faithful engaged themselves on issue based campaign devoid of character assassination.
"It was Tony Nwoye and his campaign team that resorted to campaign of calumny and the use of abusive language against the Governor", he said.
Obigwe further said that APC Governorship candidate is not just in a wrong party but that he is also a bad man who is unfit to be Governor of Anambra State.
His words, "Tony Nwoye is a political business merchant that specialises in using thugs to win a ruling party governorship ticket for the purpose of getting monetary donation from Governor's of the ruling party to enrich himself.
"The likes of El-Rufai, Rochas Okorocha and Yahaya Bello that are funding his campaign will soon understand that they entered a one chance bus that is milking their pocket."
"Undoubtedly, today's opinion poll is in favour of Governor Obiano and nothing will stop the manifestation of his victory coming November 18th", he finally said.