By Henry Umoru
ABUJA—THE Management of the National Assembly, yesterday warned its staff against acts capable of causing financial embarrassment as well as tarnishing the image of the legislative arm of government and the Nigerian Public Service.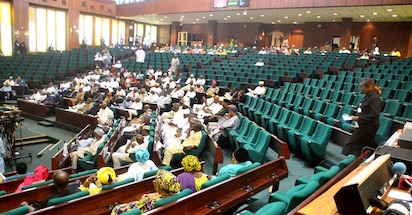 Speaking yesterday in Abuja at the unveiling and presentation of the Code of Ethics in National Assembly Service, the Clerk to the National Assembly, Mohammed Omolori, said: "One of my first major assignments on assumption of office as the Clerk to the National Assembly was to take stock of so many variables in respect of human resources and productivity.
This is necessary as it is obvious that competent and well-grounded staff is key to the realisation of our overall objectives in the formation and implementation of service goals.
''The exercise revealed the existence of gaps in the staff attitude and understanding of Public Service Rule, Disciplinary Code and Ethics. Following the stock taking, a disciplinary committee was set up to come up with strategies for ensuing attitudinal changes in staff."
In his remarks, Senate President Bukola Saraki who was represented by Senator Enyinnaya Abaribe, PDP, Abia South commended the management for the giant stride, noting that the unveiling of the publication was an evidence of National Assembly's determination to set the pace for other Nigerians to follow.
Saraki, who commended the management for its role in the smooth running of the assembly, stressed that Nigerians often forgot that the management formed an integral part of the national assembly.