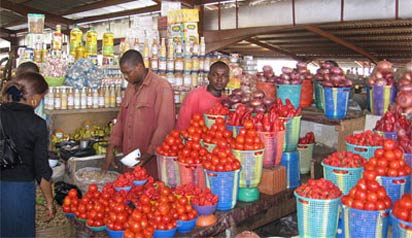 farm produce
AS the number of hungry people in the world hits the all time high of 815 million people in 2016—11 per cent of the global population—the Ecumenical Advocacy Alliance of the World Council of Churches, WCC, has declared a week of action of food to draw attention to the global menace, reports SAM EYOBOKA.
October 16 is World Food Day and United Nations is urging member nations to change the future of migration and invest in food security and rural development because the world is on the move as more people have been forced to flee their homes than at any time since the Second World War due to increased conflict and political instability.
It is in this context that the World Council of Churches Ecumenical Advocacy Alliance (WCC-EAA) is extending invitation to churches around the world to a Churches Week of Action on Food, an opportunity to pray, reflect and take action together, for food-justice across the globe. It's scheduled for October 15-22.
According to the WCC-EAA and the Food for Life Campaign coordinator, Manoj Kurian, "the Churches' Week of Action on Food is a week-long global campaign initiated by the WCC-EAA through which we invite the global ecumenical movement and organisations, community-based organisations and faith-based organisations to act collectively for food-justice."