BY ROTIMI AGBANA
Edo State born bludgeoning singer, Osadolor Nate Asemota, aka Dr Dolor, a onetime business consultant and telecommunications expert, has revealed why he dumped his university degree and lucrative job as a telecommunications expert for the showbiz enterprise.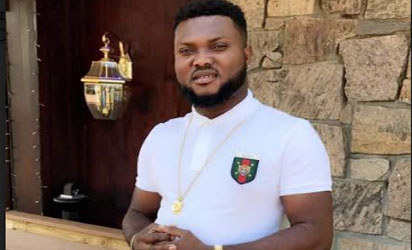 Born into the family of Chief Asemota-Ero in Edo State, the fast rising singer and record label executive who has a degree in Mathematics and Economics (Double Honours), says his passion for good music and the pity he feels for struggling artistes were his motivations for dabbling into music while abandoning his plum job as a telecommunications expert.
"My passion for good music coupled with the pain of seeing many talented young music artists struggle to realize their potential in the music industry, were my motivations for taking this direction into music" he said.
Since his debut as a musician, Dr Dolor has left the telecommunications industry to follow his long held passion for music.
He currently runs one of the fastest rising and diverse music outfits in Nigeria and Atlanta USA., Dr Dolor Entertainment, which houses talented rising stars; Ryan, Teni Entertainer and Vanila.