Abuja – The Federal Ministry of Transportation's committee on Transport Short Code and Social Media App on Thursday began enlightenment of transport unions on the use of the *735# short code to curb crimes.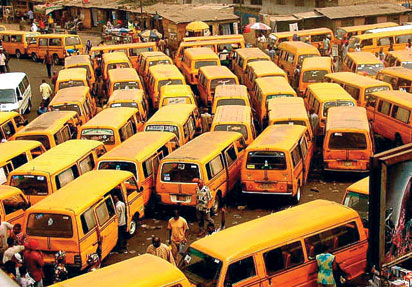 Mrs Anthonia Ekpa, Chairperson of the committee, said at a familiarisation and presentation of identification code exercise in Abuja, that the committee had commenced the education of union members.
She said that on Oct. 17, Minister of Transportation, Mr Rotimi Amaechi, inaugurated an 11-man Committee on Short Code and social media App to curtail the menace of road transport related crimes.
She said that the initiative would subsequently aid the creation of a long overdue database for the sector alongside the Road Crime Control System (RCCS) project.
According to her, the *735# code when dialed will help security agency track vehicles used in committing any type of crimes.
She said that all transport stakeholders had been carried along to ensure the effective flag-off and success of the project.
Also speaking, Alhaji Shehu babangida, Chairman, Amalgamated Commercial Motorcycle Owners and Riders Association of Nigeria (ACOMORAN), commended the Ministry for its concerns toward the land transport sector.
He said that before now, the land transport sector was not given the needed attention and the motorcycles and tricycles riders were almost neglected.
Commending the Minister for the laudable initiative, Babangida, said that the *735# code and social media application will help in addressing the direct challenges of land transport in Nigeria.
He said that members of ACOMORAN would comply and support the transport short code policy that would make the programme a success by working with relevant stakeholders.
On similar note, Alhaji Musa Isiwele, the National President Road Transport Employers Association of Nigeria (RTEAN), commended the ministry for keeping to its transformation agenda of the transport sector.
According to him, any programme that will help create solution to some of the challenges facing the land sector was welcomed.
Similarly, Mr Benson Olatunji, Chief Executive Officer of Messrs 2TOC Solution Limited , said that the Road Crime Control System (RCCS) was targeted at providing platform through which the public can prevent themselves from falling victims to kidnapping.
Olatunji said that every motor park approved and documented by the Federal Road Safety Corps (FRSC) would be coded for the public to verify designated motor parks from illegal motor park operators.
He said that the transport code was a policy tool to verify transport union and prevent passengers from entering unregistered vehicles. (NAN)