By Joseph Undu
CHAIRMAN of Enugu State Gaming/Lotto Commission, Mr. Harrison Ogara, weekend, said the commission was set to reposition its operation in consonance with best practices in gaming through digitization and effective regulation.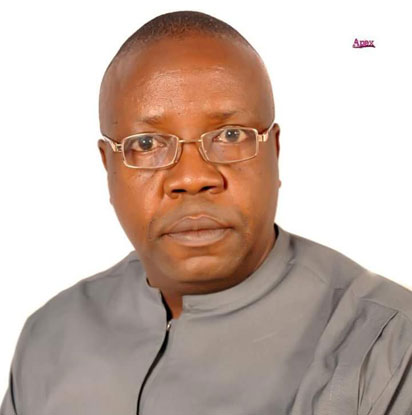 In a speech during a meeting of critical stakeholders in gaming industry and the commission held in Enugu, Mr. Ogara stated that Enugu State Government has given the board mandate to revive and make the ailing commission a pillar of her revenue source.
He decried a situation where government is denied of her revenue from operators in the industry, describing it as deliberate negation of the rules and regulations for the sector. According to him; available records have shown that 37 years after the commission was established, it has largely operated on deficit, unable to generate enough revenue to cover its annual personnel cost.
Revenue narrative
He said: "This trend where the state government is flagrantly and deliberately denied its accruable revenue by operators must change. To change the growing negative revenue narrative, the commission in its strategic approach has so far engaged one of the foremost reputable IT firms in Africa, the CWG PLC, in a public-private partnership arrangement to assist in beefing up our technical competence in tracking gaming activities."
He stated that the commission shall not hesitate to wield the hammer on operators where necessary should they evade payment of dues, weekly taxes and licences, adding that operators must conform to the rules in terms of payment of bettor's winnings. He informed the stakeholders that the commission is rebranding and as such shall be rolling out new logo, rules and regulations, rates, taxes, fines for defaulters and other ancillary policies that would enhance the services in the sector while pledging to always carry the stakeholders along.
However, the stakeholders in their different speeches complained about multiple taxation by both federal agencies and the ones in Enugu State and called on the commission to harmonise issues of taxes with the National Gaming Commission as well as reduce the multiple payment in the state.
Some others told the commission to protect legitimate investors in the gaming industry against unregistered and unlicensed operators who operate at the detriment of legitimate ones. They said the presence of those unlawful operations in the industry denies them of patronage.