BY JIMITOTA ONOYUME
PORT HARCOURT:  Chairman of Rivers state Road Transport Employers Association of Nigeria, RTEAN, Mr Ndamati Amadi yesterday decamped from the All Progressives Congress, APC, to the Peoples Democratic Party, PDP, with about 1,500 of his supporters.
Speaking at the  secretariat of a pro PDP group ,Grassroots Development Initiative in Port Harcourt, Mr Ndamati lamented his years in the APC, describing governor Nyesom  Wike as a leader committed to his political promises.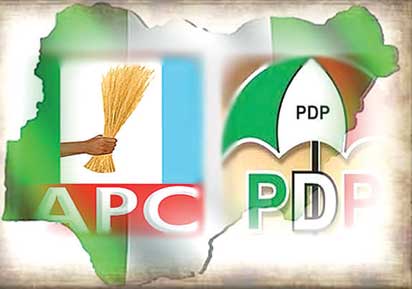 He said he resolved with his followers to decamp to the PDP because of the success so far recorded by governor Wike in the state.
Another decampee from the APC, Mr Chuks Amadi who also spoke said he chose to come over to the PDP with his supporters because of the lofty programs of the PDP.
Spokesman of the PDP in the state, Mr Samuel Nwanosike who received the decampees  assured that they would be treated  equally with old  members of the party.
He said they should continue to see the PDP as a platform that would give them the recognition and attention they deserved, stressing that they should work for the success of the party.
"The APC has not been able to deliver on its campaign promises to Nigerians so these our brothers said they cannot remain in a place with so much lies so they have come to the PDP. You are welcome ", he said.
The PDP spokesman, Mr Nwanosike also said it was unfortunate that the APC would link the state govermment with the confusion that made parents withdrew their children from schools on Tuesday, pleading that they should not paint the Nigerian Army in political colours.
"The APC should leave the army alone. It is an institution that should not be politicized.  That there was panic around schools yesterday over the army is not enough to politicise the situation ", he pleaded.
NAN