Arsenal manager Arsene Wenger  has told Alex Iwobi to do more and a good finish to his product if he wants to be a 'top class' player.
Wenger praised Iwobi's efforts for Arsenal so far, but admits he needs to take that extra step to ensure he fulfils his tremendous potential.
'I like the fact that he can play in tight areas, that he turns the game forwards, that he's very mobile,' Wenger said.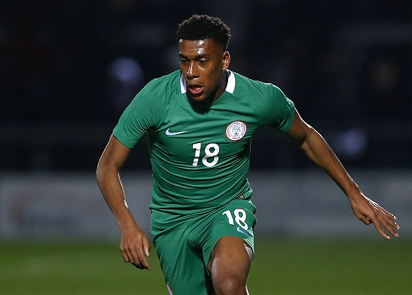 'We forget sometimes that Alex is still a very young player and that there's a lot more to come from him.
'There must be a lot more to come from him because he has more personality in the game now.
'We expect him to be more efficient in the final third offensively, because you feel there are goals in there and assists too.
'They have to come out. Add that to the fact that he allows the team to play very well and he will be a top-class player.'  Iwobi has been a popular figure at Arsenal since his breakthrough in the senior side, and will hope to really kick on this season after a year and a half under his belt now as a regular.