By Emma Amaize
WARRI—  Conference of United South-South Youth  Council, USSYC, the apex youth body of all ethnic nationalities of the South-South region, weekend, gave the Chevron Nigeria Limited, Shell Petroleum Development Company, Agip, ExxonMobil and other oil companies operating in the zone a time frame of 365 days  to relocate their headquarters to their operational bases in the Niger Delta.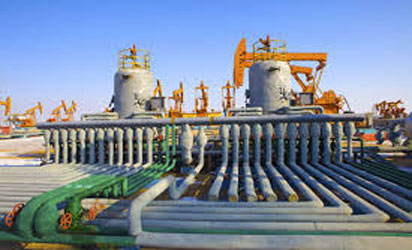 Addressing newsmen in Warri, Delta State, USSYC national president, Chief Egbe Pereotubo, called for "The zoning of the office of the Presidency of Nigeria among the six geopolitical regions in the federation to give each a sense of belonging."
He warned that the multinational oil companies would have all their operations effectively grounded permanently in South-South states if they fail to heed the call, adding, "They should also immediately put in place the process of employing 3,000 direct contract staff in their companies."
On presidency, USSYC said: "The rotation should start with the North and we call on former military Head of State, General Abdulsalami Abuabakar, to vie for President because he is a man of honour that kept to his word by handing over power to civilians in 1999."
Pereotubo added "Our stand is that Nigeria should be democratically restructured to ensure that all Nigerians can live, practice their trades and professions, including party politics anywhere in the country without let or hindrance.
"We demand that non-violent youths should be financially rewarded as in the amnesty granted our freedom fighters , so as not to be seen as encouraging violent tendencies in the region. We also demand withdrawal of military checkpoints in the Niger Delta region because we are not at war with anybody. You cannot call some people militants and yet continue to pay them and even provide them with security personnel and guards to move around.
"Resource control must as a matter of urgency become a reality with each state of the federation paying royalty to the Federal Government at the centre. In other words, every state should manage its resources and income while paying tax to the central government.