By Prince Okafor
THE National Engineering and Technical Company Limited (NETCO) has recorded a profit after tax of N5.1 billion for 2015 and 2016 financial years.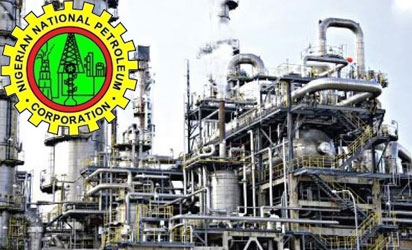 The breakdown shows that N1.4 billion was recorded for 2015 while N3.7 billion was recorded for 2016. NETCO was established in 1989 to acquire engineering technology through direct involvement in all aspects of engineering in the oil, gas and non-oil sectors of the economy.
The company is Nigeria's premier indigenous engineering company with the strategic vision of providing basic and detailed engineering, procurement, construction supervision and project management services, using state of the art technology.
Speaking at the company's annual general meeting held in Abuja, NETCO board chairman, Mr. Bello Rabiu, lauded the feat achieved by NETCO, despite the harsh economic realities.
The NETCO chairman said the company's profit was boosted by the resolve of the NNPC's Group Managing Director, Dr. Maikanti Baru, and Top Management Committee (TMG) of the corporation to transform NNPC (Autonomous Business Units (ABU's) to profit centres.
He noted that with the stride, the company had proved that if given the necessary support of the shareholders and other shareholders, it has the potentials and capabilities to soar far better, especially now that the economy has exited recession.
Mr Rabiu, on behalf of the shareholders expressed appreciation to the NNPC GMD, the TMC and other stakeholders for believing in NETCO through their support and ensuring required patronage for sustained growth. Mr Rabiu commended NETCO management and staff for its continued efforts to sustain the confidence of the shareholders as well as stakeholders.
Earlier, the Managing Director of NETCO, Engr. Siky Aliyu, said the company in 2015, won four new contracts and executed nine projects and recorded man-hours of 374,000. He noted that the company did well in 2016 on nine project execution with a total man-hour of 390,000, despite the downward trend in the oil and gas industry of the nation's economy.
Highpoint of the AGM was the presentation of N610 million dividend cheque to the GMD of NNPC, Dr. Baru, by Mr Rabiu for the 2015 and 2016 financial year of NETCO.
Dr Baru who was visibly elated applauded the company for making profit in the face of drop in crude oil prices, adding that the management of NNPC would continue to drive NETCO not only to be an engineering company of choice but, to also become a procurement and construction outfit of repute too.
"It is indeed with pleasure that I am receiving this N610 million dividend cheque from NETCO. This is a symbol that we are driving the company in the right direction despite downturn of crude oil prices. We are also driving NETCO to diversify its operation to procurement and construction and it is my hope that the N610 million would soon become $610 million", Dr. Baru said.