Chief Olusegun Oni, the Deputy National Chairman, (South) of the All Progressives Congress( APC), on Sunday insisted that Nigeria is out of recession, urging Nigerians to be positive in their thinking.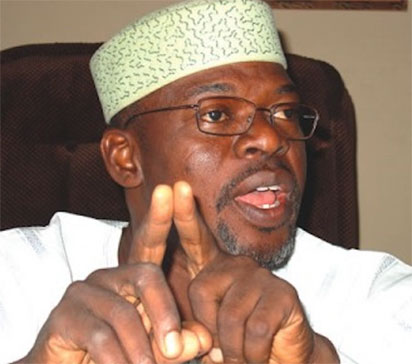 Oni, in an interview at his Ifaki Ekiti country home, said the "nation's economy is expected to bounce back gradually".
The CEO of the National Bureau of Statistics, Yemi Kale, has said that the effect of Nigeria coming out of recession will not be immediately felt by the people.
Kale, the Statistician-General of the Federation, said in Abuja on Wednesday at a news conference that "there is a different stage Nigeria must go through before the masses will feel the effects of going out of recession."
Nigeria was declared to be out of recession last week as data on the country's Gross Domestic Product released by the bureau shows that the economy grew at 0.55 per cent in the second quarter of 2017.
This is 2.04 per cent higher than the rate recorded in the corresponding quarter of 2016 and higher by 1.46 per cent points from rate recorded in the preceding quarter.
The statistics office attributes the economic recovery to the performance of four main economic activities comprising oil, agriculture, manufacturing and trade.
Oni said:"Our President, Muhammadu Buhari is a man of integrity,who is focused and loves his people. Recession conveys hope, it does not mean that the economy has `jumped', it means that economy is not going down again.
"It is very clear that the country has come out of recession, but may not bubble immediately; it is going to be gradual, soon and very soon, we shall get there where all Nigerians will continue to smile.
"Nigerians should believe it. It is very unfortunate that some Nigerians do not appreciate good news and that is not good enough.
"We have to be positive always about our thoughts for our dear country, Nigeria."
On the rising prices of goods in the country, On,a one-time governor of Ekiti, said normalcy would soon return, saying prices will drop when supply is appreciably higher than demand.
"Whenever supply is higher than demand, prices of goods will drop and with that we can feel that we are already out of recession.
NAN