By Vincent Ujumadu
Awka— GOVERNOR Willie Obiano of Anambra State, weekend, said the state government would soon employ about 5,000 teachers as part of measures to boost learning in the state.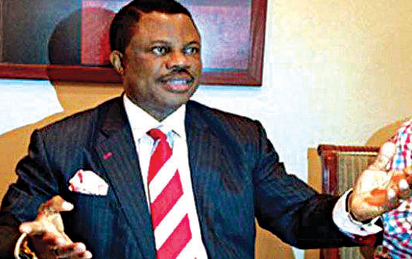 Addressing the Anglican faithful at National Youth Service Corps, NYSC, orientation camp, Umunya in Oyi Local Government Area of the state, during the visit of Primate of the Church of Nigeria, Anglican Communion, Most Reverend Nicholas Okoh, Obiano said most of the 5,000 new teachers would be drawn from those already engaged by the mission schools.
According to the governor, the present administration in the state would continue to partner the church in its education development initiatives, describing the church as very strategic in providing education for citizens, hence the decision of the state government to support the academic engagements of missionaries in the state.
In his address, Most Rev Okoh decried a situation where some Christians used their wealth and influence to  fight the  church.
He said: "Christians should not use their wealth to hold the church to ransom. There have been instances where the faithful dictate to priests and bishops because of what they gave to the church as support."
He also advised Christians to guard against fraudulent activities in the church and in the larger society.