Arsene Wenger  has insisted Alexis  Alexis Sanchez  is ready to play for  Arsenal  at  Liverpool  this weekend despite on-going speculation over his future at the club.
Sanchez missed the Gunners' first two Premier League games with an abdominal strain but has resumed full training and will be included in the squad for Sunday's trip to Anfield.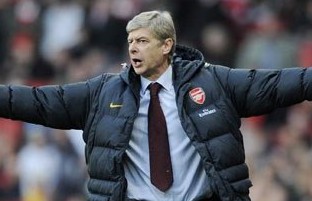 The 28-year-old's future has become a long-running saga as he continues to resist signing a new deal at Emirates Stadium worth £300,000-a-week.
He is now in the final year of his current deal and although Wenger remains adamant Sanchez will not be sold this month, Manchester City are expected to test that resolve with an offer before the August 31 deadline.
However, the Arsenal boss claimed Sanchez is fully concentrated on restoring the team to winning ways after losing 1-0 at Stoke last time out.
"He has always been focused on his job, he loves to play football and I don't think he is too disturbed by all the [external] noises that happen," said Wenger. "Players at that level are used to it now, some deal better with it than others but I don't think he is too bothered by that.
"He is very focused, very happy and as I told you before, the fact that he goes into the last year of his contract does not mean we have no chance to extend it.
"At the moment we have not managed to do it, but we just want to focus as a team and not look too much at the individual conditions of the contracts of everybody because what is important is what you want to achieve forever. I will have to make that decision [whether he starts] He looks in good shape, he has worked very hard."